By Dr. Merliza Cabriles, D.V.M.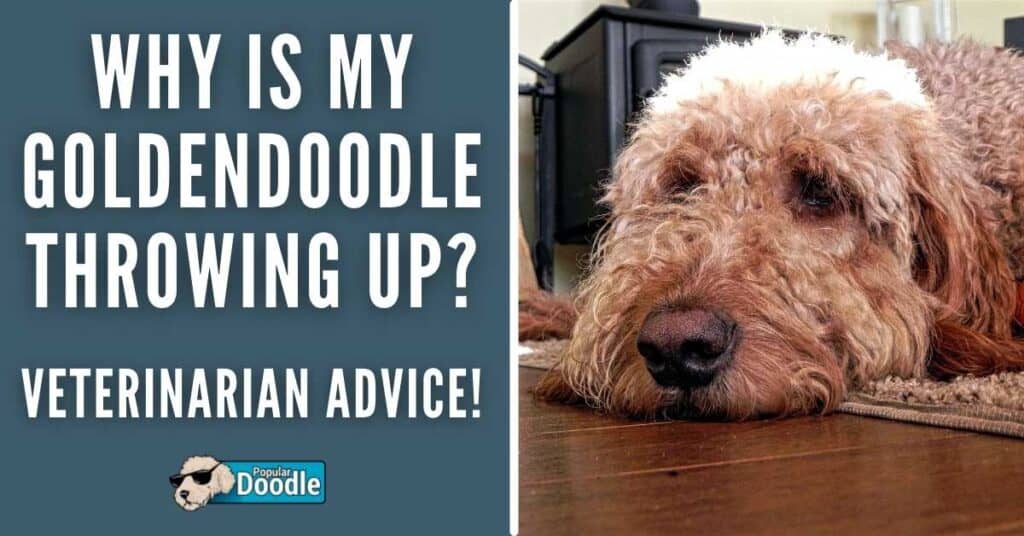 Your Goldendoodle throwing up can be caused by a variety of issues that range from simple dietary indiscretion, to diseases of the stomach, to conditions that cause the build-up of toxic substances in the blood. Indeed, the list is definitely long! 
Goldendoodle vomiting is not a disease, but rather an important symptom of an underlying health issue. It should not be confused with regurgitation.
In vomiting, the dog makes an effort to forcefully bring the contents (food/liquid) of the stomach or the upper intestine up and out of the mouth.
On the other hand, regurgitation does not take any effort, meaning it's a passive process. It usually takes place soon after a meal or after drinking.
Unlike vomiting, stomach contents are expelled without any active abdominal contractions involved. Also, regurgitated food is usually undigested and does not contain bile.
With vomiting, the expelled food has already undergone partial digestion and contains some bile. 
[Read more…]