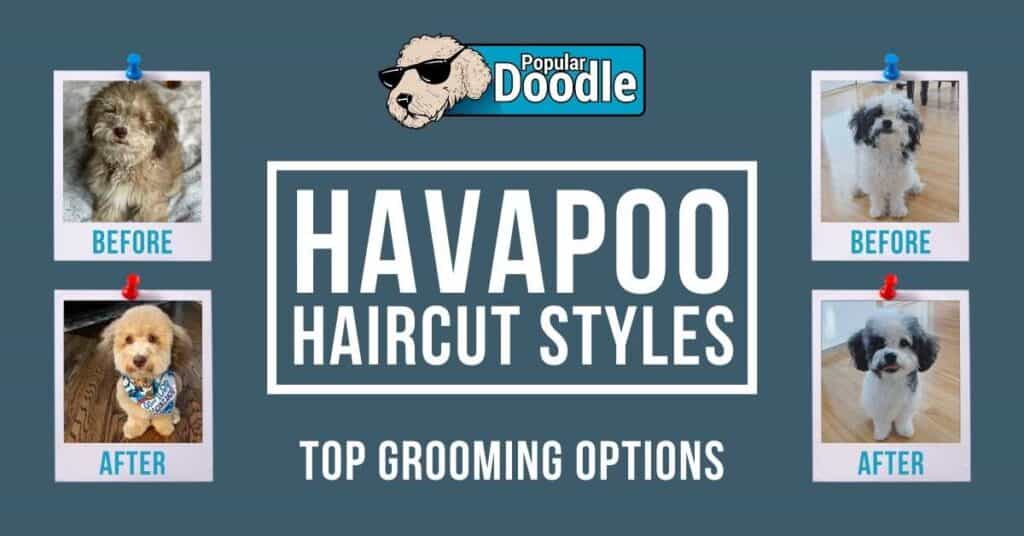 The Havanese and Poodle cross, or Havapoo, is one of the newer hybrids on the scene. Both parent breeds are well known for their attractive and hypoallergenic coat, so it is little wonder the Havapoo is making waves in the fashion-conscious canine community.
Their lustrous locks are typically crimped, curly or wavy and they come in a variety of shades.
Most owners turn to professional groomers when it comes to keeping their coat looking good. Even so, with the multitude of Havapoo haircuts available, it can be tricky to know which is the right one to go for.
Most experienced groomers will be well used to grooming Poodle mixes such as the Havapoo, Cavapoo, and Cockapoo. These dogs have relatively similar fur types, so they often suit the same styles.
Read on to learn about the current Havapoo hairstyle trends that are taking the world by storm! If you find one you love, take the photo along to your groomer, so they'll know exactly what appearance you're after.
[Read more…]