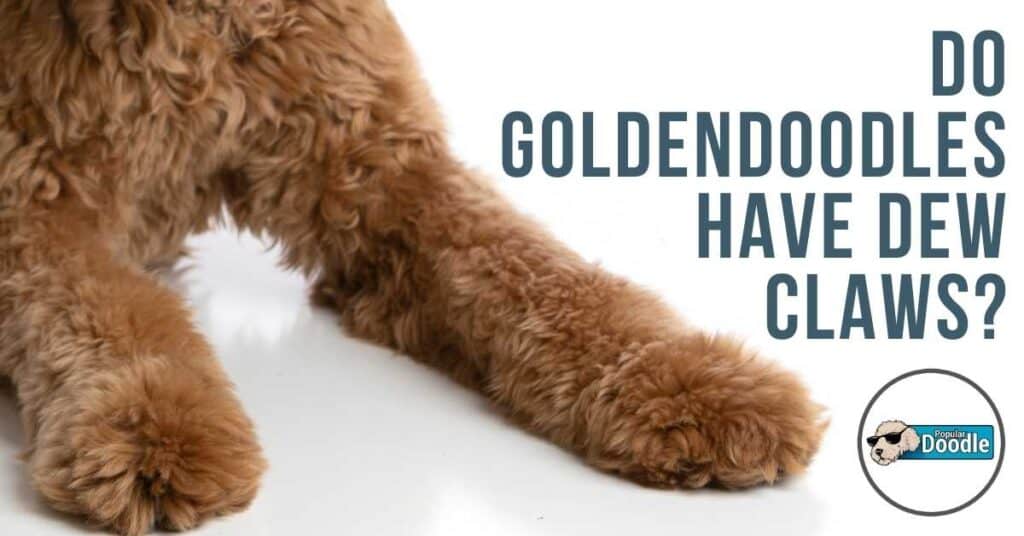 How many toes does a Goldendoodle have? The answer might not be as obvious as you'd first think—it depends on whether your dog has dew claws!
So, do Goldendoodles have dew claws? Goldendoodles naturally have two dew claws—one located on the inside of each front paw. Sometimes breeders or owners choose to have their Goldendoodle's dew claws removed. However, dew claw removal is becoming a less common practice.
Here's a photo of my Goldendoodle's dew claw: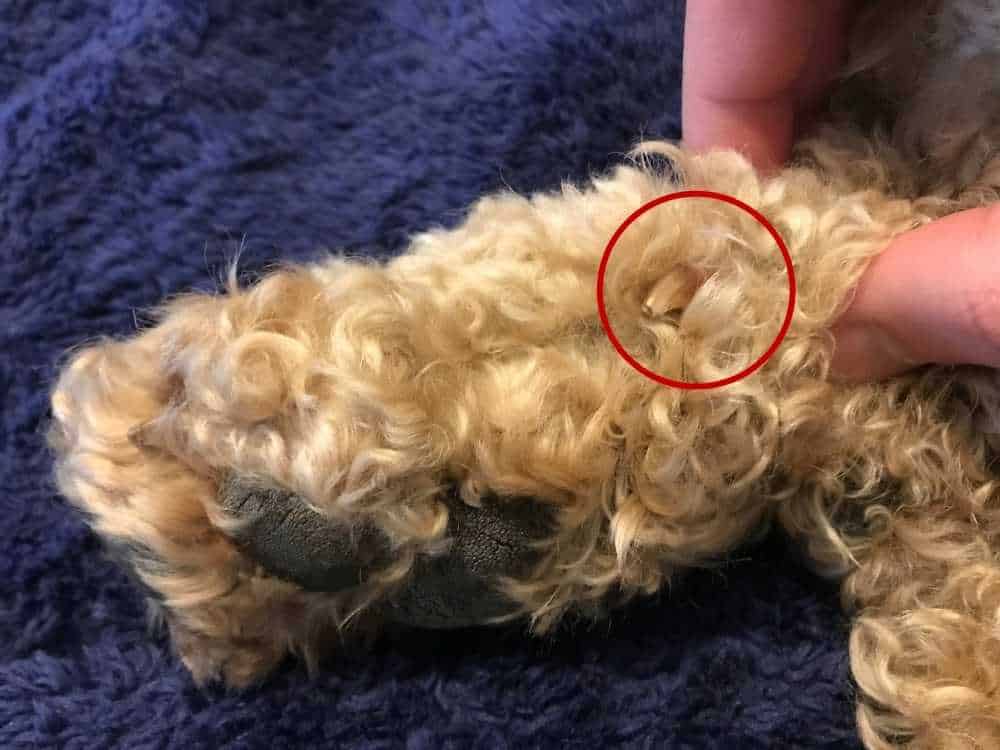 Keep reading, as we'll discuss what dew claws are used for, how to care for them, and whether you should have them removed!
[Read more…]