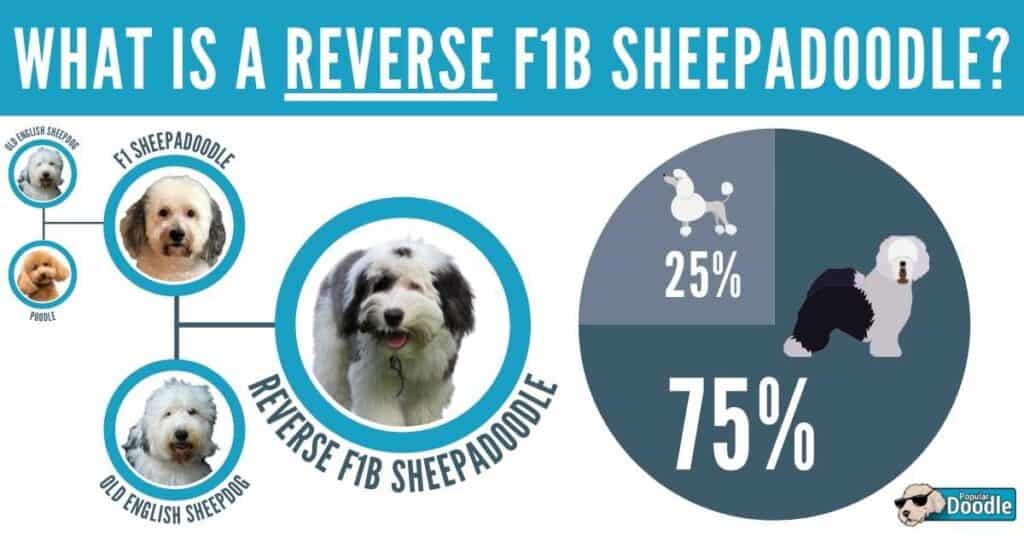 The "lingo" of dog breeders can be confusing, especially when it comes to genetics. If you've heard the term "reverse F1B" used to describe Sheepadoodle puppies and are wondering what it means, you're not alone!
That being said, it's important to have a basic understanding of this terminology as it can affect many characteristics of your future dog! So, what is a reverse F1B Sheepadoodle?
A reverse F1B Sheepadoodle is the result of crossing an F1 Sheepadoodle with a purebred Old English Sheepdog. This pairing produces puppies with approximately 75% of their DNA from the Old English Sheepdog and 25% of their DNA from the Poodle.
Read on to learn all about the characteristics of this Sheepadoodle generation and whether one may be right for your family!
[Read more…]