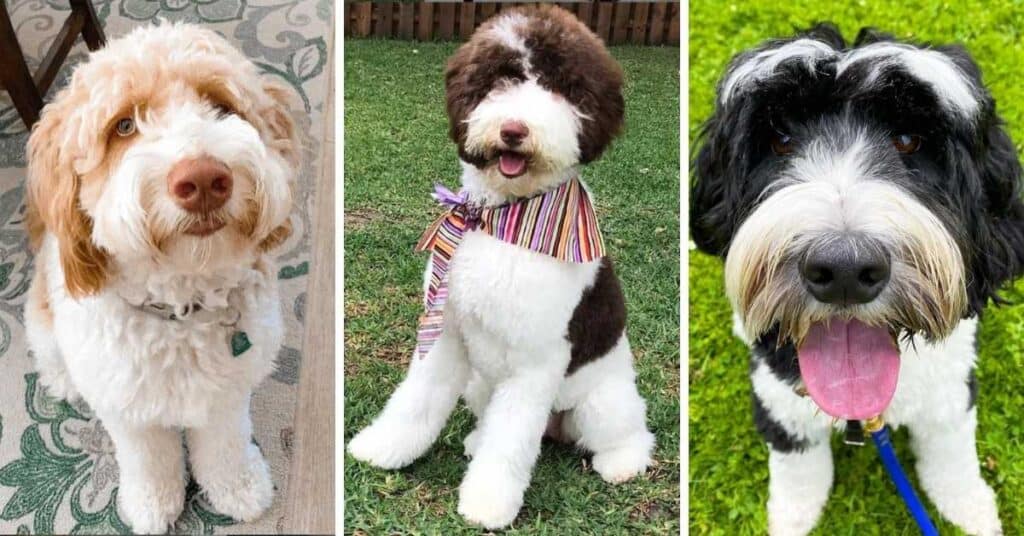 There are a seemingly endless number of color options to consider when adding a Labradoodle puppy to your family! There are classic, solid colors like chocolate or red as well as more exotic patterns like phantom or merle that you may not have heard of before.
One of the more unique patterns is the parti Labradoodle. As adorable as they are, there are lots of prospective dog owners out there who've heard this term used but aren't sure exactly what it means. If that's you, you're in the right place!
So, what is a parti Labradoodle? A parti Labradoodle is a popular, multi-color coat pattern. The coat of a parti Labradoodle will be at least 50% white and feature markings or patches of one or more secondary colors. While no specific pattern is necessary for the secondary color(s), symmetrical markings on the head are highly desirable.
Keep reading as we'll answer all your questions about this color pattern and feature lots of adorable examples of these dogs!
[Read more…]