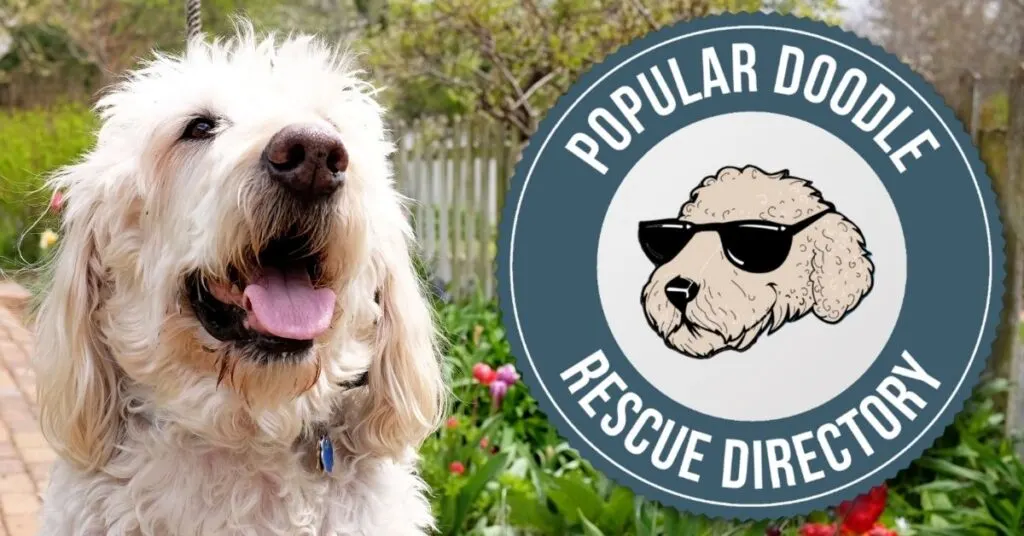 Once you've decided you need a Labradoodle in your life, your next decision will be choosing where to get one. Should you adopt a Labradoodle or buy a puppy?
For some potential owners, Labradoodle adoption may not be the right decision for your family. For others, it might just be the best decision you've ever made!
Being one of the most popular mixed breeds out there, Labradoodle breeders aren't too hard to find. Finding a rescue Labradoodle will be a bit trickier, due to how sought after this breed is.
While not as challenging as locating adoptable Aussiedoodles, Sheepadoodles, or Cavapoos, the search for a Labradoodle can still be frustrating. But, that's why we're here to help!
First, let's take a look at some of the best Labradoodle rescues to get your search started on the right track. After, we'll talk about some of the pros and cons to consider before adopting.
Labradoodle Rescue Directory
Poodle Rescue of Houston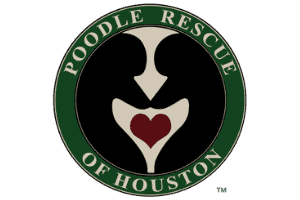 Location: Texas & Surrounding Area (Louisiana, Arkansas, Oklahoma, etc)
Website: poodlerescueofhouston.org
Email: [email protected]
The slogan of this rescue is, "Second hand Poodles make first class pets." Not only do they rescue and re-home Poodles and their crosses, but they also rehabilitate them!
They have an on site vet clinic with a surgical suite, as well as an adoption center where you can come to see the current dogs in need of a home.
They even have visitation rooms called "tiki huts" for prospective owners to get acquainted with the Labradoodle rescue dogs.
Rehoming fees for those wanting to adopt a Labradoodle include the cost of neutering and parasite prevention as well as heartworm treatment if needed.
All dogs are groomed and microchipped. Fees will never be higher than $610 and they may be waived entirely for senior dogs!
Coastal Poodle Rescue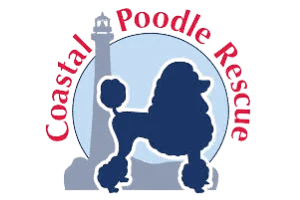 Location: Florida
Website: coastalpoodlerescue.org
Email: [email protected]
This Labradoodle rescue Florida has been established for almost 20 years. Run entirely by volunteers, this organization prides itself on the close relationships it has with local veterinarians in Florida.
All dogs are fostered until they're re-homed. They can be in their foster homes for anything from a few days to several months. This ensures that the dogs are used to life in a family home before being re-homed permanently.
Since being set up, Coastal Poodle Rescue has saved nearly 2,000 dogs! In some cases, dogs with serious medical issues will live out their last days comfortably in their care and are not re-homed.
Related: Veterinarian Reveals the Heartbreaking Truth About a Dying Pet's Final Moments
Oodles of Doodles Rescue Collective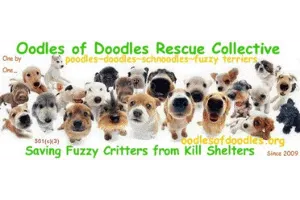 Location: United States (Nationwide)
Website: oodlesofdoodles.org
Email: [email protected]
This rescue re-homes a wide number of Doodle breeds including Labradoodles, Bernedoodles, Goldendoodles, Maltipoos, and others. While based in New Jersey, foster homes are situated throughout the United States.
Before rehoming, all owners must fill out a comprehensive application from, complete a telephone interview, provide references, and pass a home inspection. There is always a 2 week "trial period" with any newly adopted Labradoodle.
A robust re-homing process like this is usually the sign of a great rescue organization.
NorCal Poodle Rescue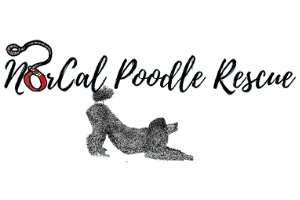 Location: Northern California (Fresno to Oregon Border)
Website: norcalpoodlerescueadoption.com
Email: [email protected]
One of the largest Poodle rescue groups in the United States, NorCal have been working tirelessly to re-home Poodles and their mixes since the 1980's. As with other Labradoodle rescues, they rely heavily on donations from the public and are always grateful for financial support.
Large Poodle crosses, usually including the Labradoodle, will always undergo a gastropexy and neutering before being re-homed.
A gastropexy is a surgery in which the stomach is tacked to the abdominal wall internally, so it cannot rotate. This prevents a life-threatening medical condition known as bloat, which occurs more commonly in deep chested dogs including Standard Poodle crosses.
Georgia Poodle Rescue
Location: Georgia
Website: georgiapoodlerescue.com
Email: [email protected]
Deborah Blatchley is the CEO and Founder of this organization. This Labradoodle rescue Georgia is committed to re-homing and providing sanctuary for surrendered and neglected Poodles and their crosses.
Potential owners should be aware that if they become unable to care for the adopted dog for any reason, it must be returned back to the care of this organization.
Importantly, those who wish to view Georgia Poodle Rescue's dogs need to complete a questionnaire and pay a $20 fee via PayPal to proceed to the next steps in the adoption process.
The adoption fee is dog-dependent and is used to cover the cost of their food, medical care, grooming, licensing, and much more.
Poodle Patch Rescue
Location: Texas (350 Mile Radius of Texarkana)
Website: poodlepatchrescue.com
Email: [email protected]
This non profit was started in Texarkana, Texas in 2005. While they were initially committed to only helping Standard Poodles, they will now accept Poodle crosses in need.
This centre is run by a small group of volunteers and they are always in need of extra pairs of helping hands. If you're interested in a Labradoodle adoption, don't overlook this charity.
All dogs for rehoming are house-trained and neutered. Before being put up for adoption, they will receive a full vet check and any medical intervention necessary, including dental cleans.
The adoption fee covers just a portion of the medical bills, so any additional donations that can be made by those who wish to adopt a Labradoodle would always be very appreciated.
Poodle Rescue of New England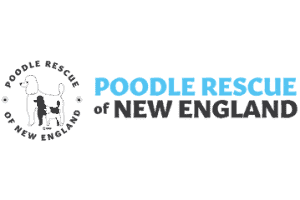 Location: Massachusetts, Maine, Rhode Island, Connecticut, Vermont, New Hampshire, New York (30 Minute Radius From Albany)
Website: poodlerescuene.org
Email: [email protected]
This rescue works with "Poodle Angels," or people who help to sponsor the care of Labradoodles waiting for adoption.
As this rescue receives no grants or government funding, they rely entirely on the generosity of the public—much like other charities. Funds are needed not only for things like bowls, foods and beds, but also for vet bills.
This noble rescue often takes on senior pets that may not be re-homable to the public due to their medical needs. These dogs live in foster homes, under great care, for the remainder of their lives.
VIP Rescue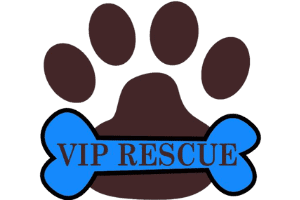 Location: Florida
Website: viprescue.org
Email: [email protected]
As well as rescuing and re-homing unwanted Labradoodles, VIP Rescue is dedicated to promoting their wellbeing and attending events to showcase their pooches in need.
Adoption fees vary from $100 to $550, depending on the dog's age and needs.
Available Labradoodles are listed on their website alongside their photo and a description of their personality.
VIP Rescue attempts to make the adoption process as quick and easy as possible for prospective owners. However, they are all volunteers so they ask you to be patient while your application is being processed.
Michigan Doodle Rescue Connect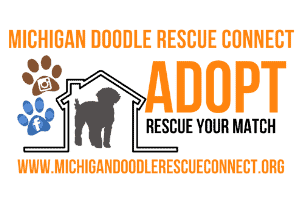 Location: Michigan & Surrounding Area (Illinois, Ohio, Indiana, Wisconsin, etc.)
Website: michigandoodlerescueconnect.org
Email: [email protected]
This Labradoodle rescue Michigan requires all prospective owners to meet some strict criteria.
They also give priority to those owners who are members of their organization. If the dog is not re-homed by a member, they will then be listed on their Facebook page for the public to view.
While this rescue works all across the USA, they do request that potential owners provide their own transportation. Unlike other Labradoodle adoption organizations, they aim to make the re-homing process "a bit of a challenge," to ensure the adoption is not taken lightly.
They ask that all those who are seeking to adopt a Labradoodle are aware of how the rescue works and are familiar with their mission.
Arizona Poodle Rescue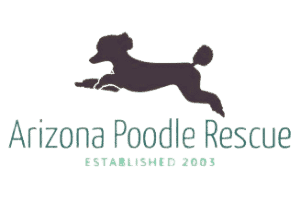 Location: Arizona
Website: arizonapoodlerescue.org
Email: [email protected]
While this rescue used to cater to all Poodle sizes and their crosses, they are now more devoted to the Standard sized crosses, including Labradoodles.
As well as searching for 'forever homes' for their rescue dogs, they are always on the lookout for suitable volunteers to join their team.
Like quite a few other Labradoodle rescues, Arizona Poodle Rescue does not have a physical facility and all of their dogs are placed in foster homes until re-homed permanently. Their dogs are also listed on Petfinder.
Their aim is to achieve a "no kill nation" and they receive some funding from "Maddie's Fund." Despite this, they are still always in need of donations so they shouldn't be overlooked.
Labradoodle Adoption FAQs
How to Find Labradoodle Rescues
If you're not familiar with any Labradoodle adoption facilities near you, there are plenty of ways to find one. Ideally, you'd locate a few near you, so you have a good choice available.
Thankfully, the Labradoodle is an extremely popular Doodle breed—this has been the case for the last 20 to 30 years. Due to this, it is usually not difficult finding a Labradoodle, regardless of where you are in the world.
Step 1:
Have a look at the Labradoodle Adoption groups we listed above. A couple of them are nationwide, while others may not be too far from where you live.
Click on the link to get directed to their website, so you can get some more information and determine if you're happy with their Labradoodle adoption process.
Step 2:
Check out our comprehensive Doodle Rescue Directory here. For all you know, your future Labradoodle might be there right now, just waiting for you!
It may save time to use the search feature to locate shelters in your state.
Step 3:
Decide if you are 100% committed to a Labradoodle. By considering similar Doodle breeds such as the Cockapoo, Shihpoo or Yorkiepoo, you'll find there are a lot more dogs available for you to choose from.
Remember, most Poodle crosses are intelligent, affectionate, low-shedding dogs—not just the Labradoodle.
Step 4:
Have you heard of PetFinder? This North American website helps match available rescue dogs with prospective pet parents.
Many rescues use this site to list their available dogs. In any one day, there can be more than 300,000 dogs in need of a home…some of these include Labradoodles!
Step 5:
Let everyone know you're on the lookout for a Labradoodle. This way, if they hear of one who needs a home, they may just contact you.
Consider posting on your local dog owner's Facebook group or similar social media forum.
Labradoodle Adoption Scams Are Out There…Beware!
Time and time again, we veterinarians hear stories of potential owners who have been scammed by people posing as dog fosterers or shelters. They've been shown photos and videos of dogs that are not really up for re-homing.
Once the victims of these scams have fallen in love with these fictitious dogs, they're asked to send a deposit or even a full payment. Once they do, the seller and rescue dog "disappear."
Always go through a reputable dog adoption service that has re-homed dogs in the past. Look at reviews online and even ask if you can speak to previous adopters or fosterers.
Be sure the "rescue dog" advertised is really a dog in need of a home. Sadly, there are unscrupulous breeders out there who market their puppies or older dogs as rescues in the hope they'll tug on people's heart strings.
These pooches will often be marketed for the same cost as purposely-bred Labradoodle puppies, but the breeders are hoping to garner sympathy.
Steps to Adopt a Labradoodle
The exact process for your Labradoodle adoption will depend on the specific rescue organization. Each will have its own unique set of rules.
These rules are often listed on their website and you can usually talk with a volunteer who can discuss the process with you.
Typically, things will start with an adoption form that you fill out online. A few rescues may request a very small deposit at this stage, to help fund their operations and keep time wasters away.
There is usually a detailed list of requirements and even well-intentioned, loving families may not meet all of them. For example, a rescue may not re-home a particular Labradoodle to multi-pet households or households with children.
Related: 5 Reasons Why You Should Get a Second Dog…And 5 Reasons Why You Shouldn't!
Some of the smaller organizations will work closely with you in the early stages, calling you when a new potential candidate comes into their care. However, larger shelters cannot usually offer as much "hand holding."
Rather, they ask that you continually check their website and social media pages, ensuring you'll know when a Labradoodle that is suitable for you comes in.
Once you've found a dog you think may suit your needs, an in-person meeting is typically arranged. This tends to occur at the organization's facility or foster home.
Many organizations, especially those with more staff available, will perform house inspections. This may seem invasive but they are simply ensuring the rescued dog will have all of their needs met. For example, some Labradoodle rescues won't re-home to those who do not have a large yard.
Related: Should You Get a Dog Door? The Doggie Door Pros and Cons You Need To Know!
Background checks may be run and personal references called. All of this can take time. It isn't uncommon to become frustrated at some point in the process.
Knowing a dog in need is being kept somewhere else can be difficult, when you're confident that you can offer a loving home. However, please keep in mind that these adoption organizations have the dog's best interests at heart.
They're simply trying to ensure it will be a successful re-homing and the poor pup won't have to go through this stressful process multiple times. There's nothing worse for everyone involved than a re-homing that fails.
Is Rescuing a Labradoodle Right for You?
"Adopt don't shop" is a common mantra that many are familiar with. However, what this catch phrase overlooks is that adopting is not for everyone.
Those with young children or who live in smaller homes may not be accepted by rescues or shelters. So, for some, they have no choice but to buy through a reputable breeder.
Read More: How to Recognize a Responsible Doodle Breeder (and Avoid Puppy Mills!)
Many prefer the "security" of buying a pedigree dog through a breeder and won't have to worry about the past a rescue dog has had. This is a legitimate concern and not everyone is well equipped to handle a dog with health or behavioral issues.
Read More: Labradoodle Health Issues: 8 Common Labradoodle Health Problems to Look Out For!
Here are some pros and cons to Labradoodle adoption that everyone should consider. Remember, there's no "right" or "wrong" answer…only the answer that is best for your family.
Pro: Helping an Animal In Need
Being able to adopt a dog in need and to provide them with a loving home for the rest of their life is a beautiful thing. There are a large number of rescue Labradoodles waiting to be re-homed, so it can sometimes seem ethically non-sensical to fund breeders to produce more puppies.
Pro: Your Adoption Fee Helps More Than Just One Dog
Any money you provide the shelter with is money that goes to funding much-needed help for other dogs in need. If you can provide an additional donation, this is always much appreciated.
Pro: You Know How Big They'll Get
Adopting an adult Labradoodle means you know exactly what you're getting. Rather than having to predict your pup's future size and appearance, you're met with the "finished product."
Pro: Developed Personality & Energy Levels
Your dog is likely to have developed their personality, so you'll know if their energy levels are right for your lifestyle.
Pro: Saving Money
Purchasing a Labradoodle puppy from a pet store or breeder is very costly. While rescue centers charge adoption fees, they won't come close to the price of a 'new' pup.
Con: Surprise Personality or Health Issues
Many dogs are given up due to an issue on the part of the previous owner—becoming unwell, moving away, having a baby etc. Others will be re-homed because they have medical or behavioral issues that their previous owner could not handle.
Keep in mind, your dog should be thoroughly vetted before rehoming and you will be made aware of any potential issues. You can also invest in pet insurance to protect yourself against large, unexpected veterinary bills.
In fact, all Labradoodle owners should have the peace of mind that comes from pet insurance whether you rescued your dog or got them as a puppy.
Con: Strict Approval Criteria
Not everyone will be approved to adopt a Labradoodle. Those with other pets, young children, small homes, or an absence of a fenced yard might not be accepted for re-homing.
For a prospective adopter, this can be crushing. However, keep in mind that the rescue is doing all it can to secure the pets in their care get put in the best homes possible.
Con: Your Dog's Breed and Generation May Be Unknown
There is no guarantee your Labradoodle is really a Labradoodle. It is not unheard of for rescue dogs to be listed as the wrong breed.
Even if a dog does turn out to be a Labradoodle, it may not be the generation that is best for preventing shedding and being hypoallergenic. Of course, an Embark dog DNA test could help figure this out, but it'll be after you've already brought your new pup home.
In Conclusion
Never feel pressured when deciding whether Labradoodle adoption is right for you. While rescuing a dog is a noble thing to do, there is nothing wrong with purchasing a puppy if that is the best decision for your family.
Finally, try to be patient when waiting for a Labradoodle to become available. Some owners will end up waiting months or years for the right dog to come along.
When the adoption is a successful one, you can feel very proud that you've rescued a dog in need and provided them a loving, permanent home!
Learn More About Labradoodles…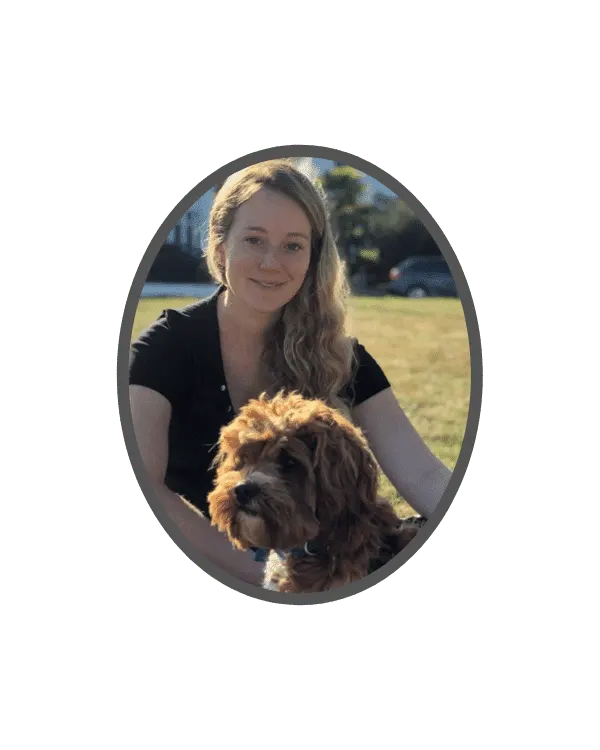 Dr. Linda Simon
Contributing Professional
Dr. Linda Simon is a small animal veterinary surgeon who works as a locum vet in the UK. She qualified in 2013 from UCD, Ireland and was top of her year in small animal medicine. Linda writes for a range of animal-related publications and is the resident vet for Pooch & Mutt dog food. She is a proud doodle owner who shares her life with a 3 year old Cavapoo named Raffie!