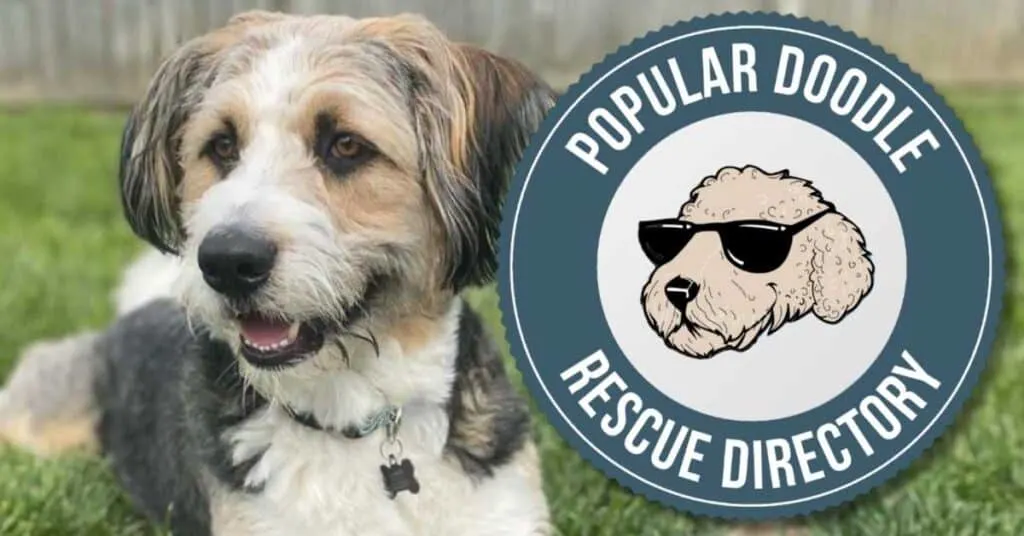 It can be a long and difficult process to find and adopt an Aussiedoodle from a shelter or rescue organization.
While there's the option of buying an Aussiedoodle puppy from a trustworthy and reputable breeder, there's nothing like the feeling of saving the life of a dog.
To help out any future Aussiedoodle owners looking to start their search, we'll be showcasing 10 fantastic Aussiedoodle rescues in this article. Our list features organizations based in different states around the country and a few spanning across multiple states, or even the entire country!
After that, we'll detail everything you need to know about Aussiedoodle adoption. From how to protect yourself from scams, to how the process works, to all the pros and cons of adopting an Aussiedoodle from a shelter.
Ready to find your new furry friend? Let's go!
Aussiedoodle Rescue Directory
Florida Poodle Rescue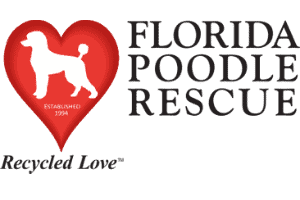 Location: Florida & Surrounding Area (Georgia, Alabama, etc.)
Website: floridapoodlerescue.org
Email: [email protected]
Since being founded in 1994, Florida Poodle Rescue has found homes for over 10,000 dogs. This includes all sizes of Poodles and Poodle mixes, including the Aussiedoodle.
They are a 501(c)(3) non-profit organization devoted to helping dogs all across Florida and nearby states find the forever families they deserve.
To apply for adoption, prospective rescue owners are required to send in a detailed application, as well as go through a careful evaluation.
Michigan Standard Poodle Rescue & Rehomes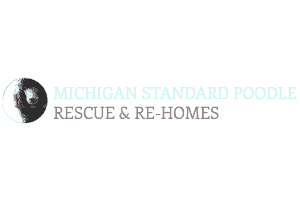 Location: Michigan & Surrounding Area (Illinois, Ohio, Indiana, Wisconsin, etc.)
Website: michiganstandardpoodlerescue.com
Email: [email protected]
This group, as their name implies, is devoted to the rescue of standard-sized Poodles and their mixes. This makes them a great place to start your search if you're from Michigan or nearby, since Aussiedoodles often have a standard-sized Poodle parent.
Having been founded in 2014, they've slowly grown their team of volunteers and are always fostering dozens of dogs.
Arizona Poodle Rescue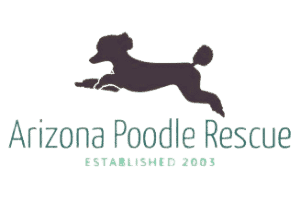 Location: Arizona
Website: arizonapoodlerescue.org
Email: [email protected]
Established in 2003, Arizona Poodle Rescue originally rescued all sizes of Poodle as well as a considerable amount of non-poodles. As of 2018, that figure was around 4,000 dogs in total!
Their focus since then has been on standard Poodles as well as some of their mixes. This means if you're looking to adopt an Aussiedoodle in Arizona there may be a chance of one being available here!
Doodle Rock Rescue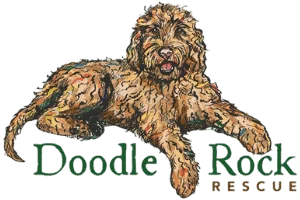 Location: Texas
Website: doodlerockrescue.org
Email: [email protected]
This Texas Aussiedoodle rescue was founded recently in 2017. In a short period of time, they have already re-homed over 900 dogs, mainly from south Texas kill shelters.
Doodle Rock Rescue is a non-profit group that focuses primarily on Poodle mixes. So it's safe to say that they occasionally see Aussiedoodles come and go from their foster care.
Their website features dogs soon to be available for adoption as well as those currently available, making it easier to know if they have a dog you're interested in.
Oodles of Doodles Rescue Collective
Location: United States (Nationwide)
Website: oodlesofdoodles.org
Email: [email protected]
With volunteer foster homes spread all across the United States, Oodles of Doodles is a rescue collective founded in 2008. They dedicate themselves to the rehabilitation, care, training, and transport of Aussiedoodles and other Poodle mixes.
Being a collective, they have no central location. That means you'll need to check whether or not the dog you want is being fostered near you.
Poodles and Pals
Location: Southern California (Western Riverside & Northern San Diego Counties)
Website: poodlesandpals.com
Email: [email protected]
Poodles and Pals is a small Aussiedoodle rescue California that serves Riverside and San Diego counties. They are run by volunteers to help save all varieties of Poodles and Poodle mixes.
They ask that you first check their list of dogs up for adoption and then send in an application. Within 48 hours you should get a response and have a home visit scheduled if you're deemed a good fit.
Somerset Cottage Poodle Rescue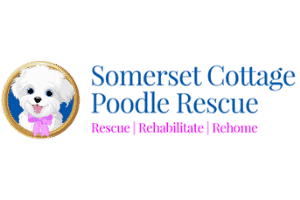 Location: Virginia & Surrounding Area (Delaware, Maryland, Pennsylvania, New Jersey, West Virginia, etc.)
Website: somersetcottagepoodlerescue.org
Email: [email protected]
Somerset Cottage is a 501(c)(3) charity with a mission to rescue Poodles and Poodle mixes like the Aussiedoodle. They especially look to save older dogs and dogs from kill shelters.
They provide these animals all the care, including specific medical treatments, they need to be ready for adoption. So far, this Aussiedoodle rescue South Carolina has given over 800 dogs a new home since 2013.
Carolina Poodle Rescue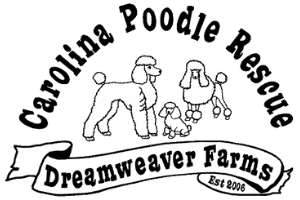 Location: South Carolina & Surrounding Area (North Carolina, Georgia, Tennessee, etc.) Area (Louisiana, Arkansas, Oklahoma, etc)
Website: carolinapoodlerescue.org
Email: [email protected]
Carolina Poodle Rescue, also referred to as Dreamweaver Farm for its physical location, is a 501(c)(3) rescue group operating in South Carolina and its surrounding states.
They are somewhat unique on this list in that their dogs are all taken care of in one location. That is where they get all the training, medical treatment, and care they need before being ready for a forever home.
They generally house over 150 animals at their location at once and have helped over 5,000 pets since being founded. All their dogs currently ready for adoption can be viewed on their website or Facebook page.
Poodle Rescue of New England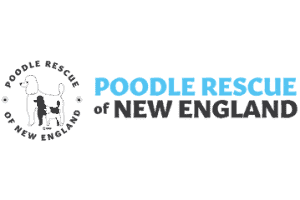 Location: Massachusetts, Maine, Rhode Island, Connecticut, Vermont, New Hampshire, New York (30 Minute Radius From Albany)
Website: poodlerescuene.org
Email: [email protected]
Operating all through the New England region plus upstate New York, Poodle Rescue of New England is a charity group that saves and houses all sizes of Poodles as well as Poodle mixes.
In order to adopt, you will need to send in an application which will be reviewed within 24 hours.
If you're from the northeast, PRNE is among the best choices for Aussiedoodle rescues. While there is a waiting list, they always prioritize finding the best match for any particular dog, so you might not be waiting long!
Poodle Patch Rescue
Location: Texas (350 Mile Radius of Texarkana)
Website: poodlepatchrescue.com
Email: [email protected]
Active for over 15 years and counting, Poodle Patch Rescue is a non-profit, all-volunteer rescue organization for homeless, abused, or unwanted dogs.
They mainly house standard Poodles and their mixes through their network of foster homes, meaning there is a decent chance of finding anAussiedoodleamong them.
Even if you don't immediately see the dog you're looking for on their list, it's a good idea to send in an application. The reason behind this is that some of their animals are matched and adopted before even being posted.
Aussiedoodle Adoption FAQs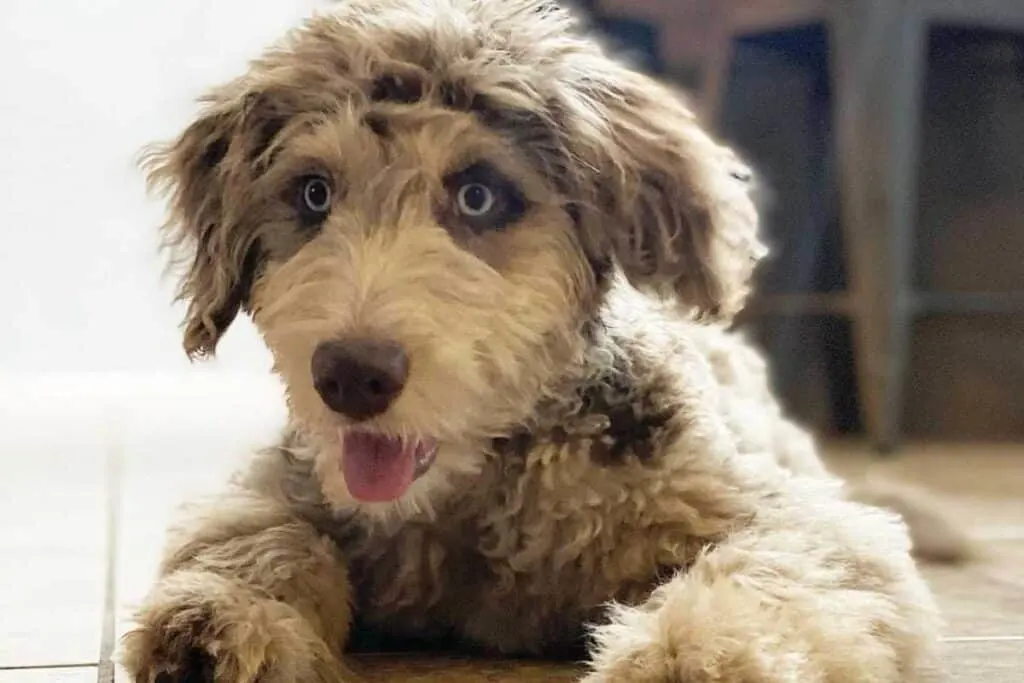 How to Find Aussiedoodle Rescues
Trying to find a specific dog breed in shelters isn't easy and you'll usually end up waiting a long while. This is especially true when it comes to designer breeds like the Australian Shepherd and Poodle mix.
If you go about it the right way, however, you can improve the odds you find the dog you're looking for. Here are four important steps to take when trying to adopt an Aussiedoodle:
1. Look into the organizations we laid out above. Many of their sites include a section displaying the dogs currently up for adoption. A few even show dogs that will be available soon! If you don't see any Aussiedoodles, check back regularly, fill out their application form if necessary, and follow them on Facebook, Twitter, or Instagram.
2. Check our full Doodle Rescue Directory! This database includes the organizations mentioned above as well as others that may have Aussiedoodles.
3. Try using Petfinder. Probably the most convenient way to look through dogs available to adopt is through Petfinder. They're the largest adoption website in North America and list pets from a huge amount of shelters around the country. The downsides to Petfinder are that not every shelter uses their website and sometimes dogs are adopted to families on waitlists before they even get posted.
4. Look for local rescues where you live. Though sometimes overlooked in the modern age, your local shelter may just happen to have the dog you're looking for!
WARNING: Aussiedoodle Adoption Scams
Before proceeding with an adoption, especially before sending any payments, you should be absolutely certain the organization is legit. The main things to look out for when on your search for an Aussiedoodle rescue are scammers and shady breeders.
It never hurts to research any rescue before making arrangements with them. However, if you feel one is being particularly pushy about adoption fees or donations it's an especially good cause for concern.
Besides outright scammers, be on the lookout for breeders who try to trick people into thinking their dogs are rescues.
Additionally, remember that some dogs being "re-homed" may have been stolen from their real family. It's always better to go through a reputable shelter than take a dog directly from an individual.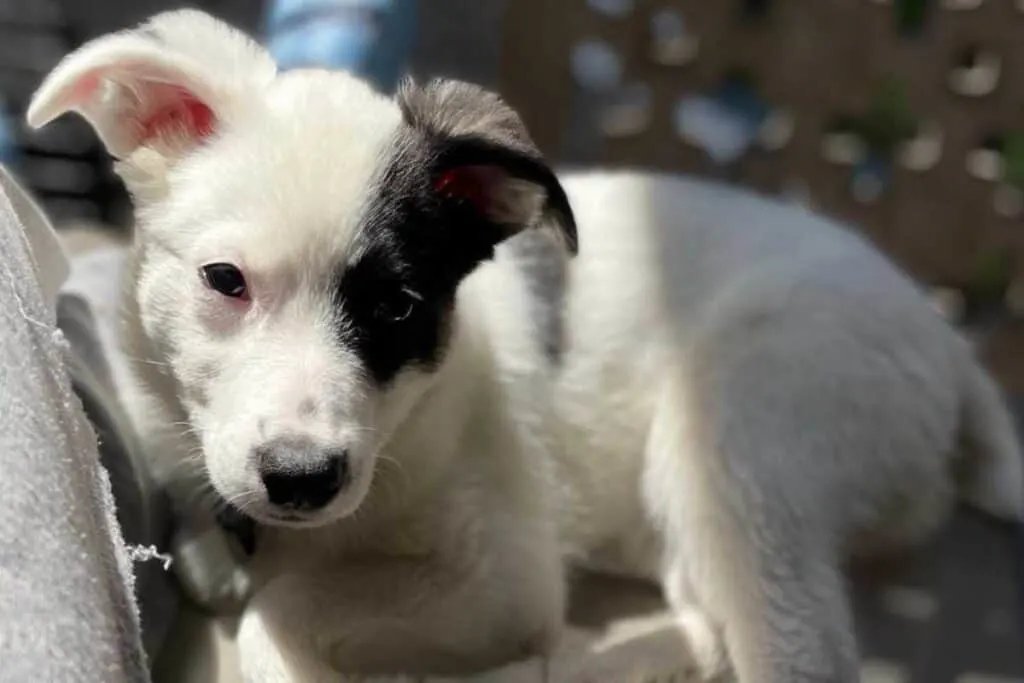 What is the Process of Rescuing an Aussiedoodle?
While the entire process of Aussiedoodle adoption is complicated and varies from organization to organization, there are a few basic outlines that most of them follow. Let's go through them together!
Some shelters ask you to fill out a form with your personal information (how extensive this is varies) and submit it to them. They would then review your profile whenever an Aussiedoodle arrives at their location to determine if you would be a good match for them. If this is the case, they will contact you to continue the process.
Others simply recommend you regularly check their social media posts or website for updates and apply individually to any dogs you're interested in.
No matter how the initial application works, the process will usually be quite in-depth and will take a fair amount of time. Though it may be frustrating and even seem like too much, know that they need to make sure their dogs find the right home and won't have to go through the system again.
Some common steps a shelter may take during your application are:
An in-person or over the phone/online interview
A visit to your home
A background check
Calls to your provided references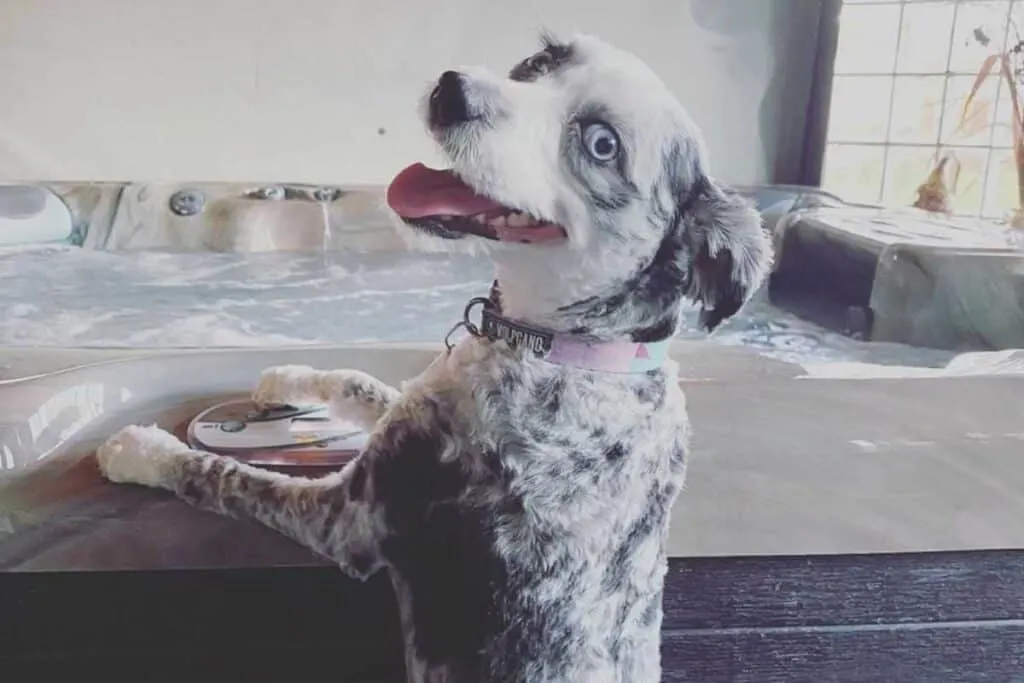 Should You Adopt an Aussiedoodle?
It's always important to think everything through when making a big decision like this. Going through the stressful Aussiedoodle adoption proceedings isn't for everyone.
If by the end you'd rather just choose a puppy from a breeder there's nothing wrong with that, as long as you make sure they're ethical and trustworthy.
To help you reach your choice, we put together a list of the pros and cons of adopting an Aussiedoodle…
Pros
You save a dog's life! Additionally, through the adoption fee, you'll also be providing some help for other dogs in the rescue.
You save a substantial amount of money when compared to buying a dog from a breeder. While there are small fees associated with rescue dogs, they are nothing close to the often huge cost of an Aussiedoodle puppy.
All initial veterinary procedures are taken care of. Rescue dogs are always spayed or neutered and usually fully vaccinated. This saves you some additional money and time at the vet.
No unpredictable sizes. With mixes like the Aussiedoodle, it's hard to guess how big they will grow. A puppy growing unexpectedly big may cause problems depending on your living situation. Since rescues are nearly always adults, you wouldn't have to worry about this.
Many hereditary health problems show symptoms in the first few years of a dog's life. This means that since your Aussiedoodle would be an adult, there's less chance of a devastating surprise. Of course, this doesn't mean they can't occur, which is why we always recommend pet parents look into pet insurance with a company such as Healthy Paws or Embrace.
Cons
It will most likely be a long process and you will have to wait a considerable amount of time before getting your dog—even if you find one quickly.
If you have young children, it may be a bad idea to adopt an Aussiedoodle. Since older rescue dogs tend to be rather impatient and not used to children, many shelters outright deny applications from people with kids under the age of 10.
An Aussiedoodle rescue may have very specific requirements. Because of their history or temperament, they may require a house with full fencing, no other dogs, no cats, etc.
Unlike getting a dog from a breeder, you won't have detailed information on your a rescued dog's past, including their parents and generation. With tools such as the Embark test, it's possible to find out some of this, but you'll need to be flexible when it comes to adopting an Aussiedoodle from a shelter.
Deciding to adopt or buy is a hard choice, but we hope this article helped you make your decision and get started on the right track!
More About Aussiedoodles…