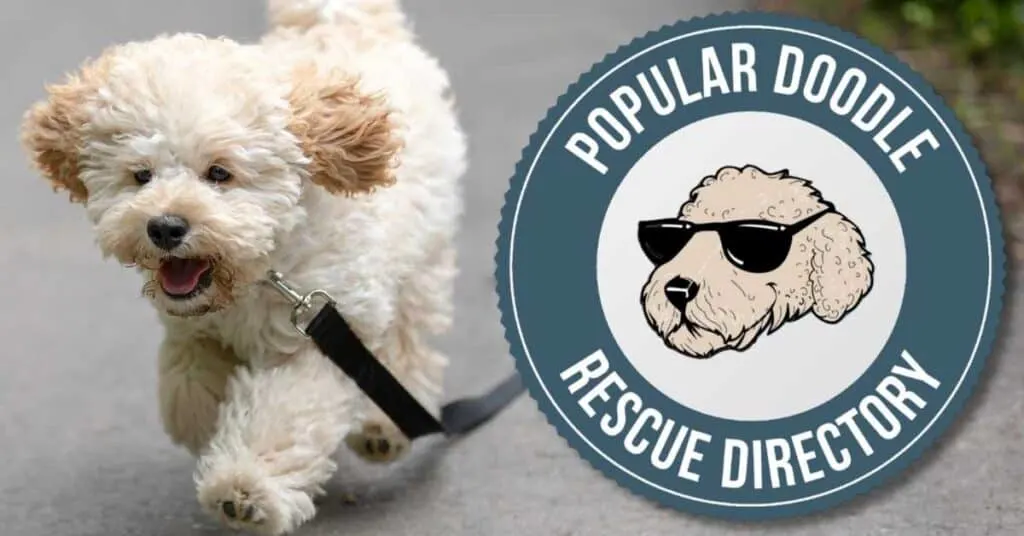 Anyone who's been around a Maltipoo knows they're one of the friendliest, most loving dogs around. On top of being absolutely adorable, this cross between the Maltese and Poodle is super smart and perfectly suited for both house and apartment life.
Their popularity, as a result of all these qualities, means it may be a long and difficult process to find and adopt a Maltipoo from a rescue. Of course, breeders are an option, as long as they're reputable and take care of their dogs' health—but the feeling from knowing you saved your dog's life cannot be overstated.
To help prospective Maltipoo owners get started, we'll be listing our top 10 Maltipoo rescues. These organizations are mostly based in specific states, though many span larger areas or even the entire United States.
Afterward, we'll answer the most frequent questions and concerns related to Maltipoo adoption—including a description of the entire adoption process, how to avoid common scams, and whether rescuing a Maltipoo is a good choice for you in the first place.
Ready to get started? Let's find your new best friend!
Maltipoo Rescue Directory
Somerset Cottage Poodle Rescue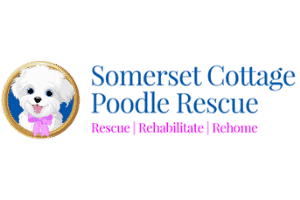 Location: Virginia & Surrounding Area (Delaware, Maryland, Pennsylvania, New Jersey, West Virginia, etc.)
Website: somersetcottagepoodlerescue.org
Email: [email protected]
Somerset Cottage Poodle rescue is an organization primarily focused on Poodles and Poodle mixes. They also work to save any and all hypoallergenic breeds such as the Maltese, making them one the shelters more likely to have Maltipoo rescues in the United States.
Founded in 2013, SCPR has already helped over 800 dogs find their forever home, and functions exclusively through volunteer work and donations. They operate from Northern Virginia, but they also take in dogs and accept adoption applications from adjacent states.
Michigan Doodle Rescue Connect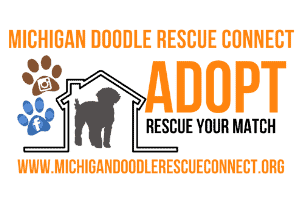 Location: Michigan & Surrounding Area (Illinois, Ohio, Indiana, Wisconsin, etc.)
Website: michigandoodlerescueconnect.org
Email: [email protected]
Michigan Doodle Rescue Connect is, of course, based in Michigan—but operates within the surrounding states as long as you're willing to drive to their location. It was founded in 2017 and acts primarily as an owner surrender rescue taking in any dog breed including mixes like the Maltipoo.
MDRC is one of the largest of its kind in the United States and provides its dogs with a place they can call home while waiting for adoption. Dogs living at the ranch are taken care of properly, with extensive mental and physical health support as well as basic obedience training.
Poodle Rescue of New England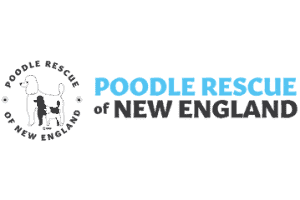 Location: Massachusetts, Maine, Rhode Island, Connecticut, Vermont, New Hampshire, New York (30 Minute Radius From Albany)
Website: poodlerescuene.org
Email: [email protected]
Poodle Rescue of New England is a 501(c)3 non-profit organization founded in 2000. They are dedicated to the rescue and rehoming of Poodles and Poodle mixes in the states of Maine, New Hampshire, Vermont, Massachusetts, Connecticut and Rhode Island, as well as upstate New York.
As an all-volunteer group, they work closely with veterinarians and other shelters to make sure their dogs are cared for properly and receive all the care they need while waiting for their new home. They take in all sizes and mixes of Poodle, making them a great place to look for Maltipoo rescues.
Poodles and Pals
Location: Southern California (Western Riverside & Northern San Diego Counties)
Website: poodlesandpals.com
Email: [email protected]
Based and operating in Southern California, Poodles and Pals is devoted to the rescue of Poodles and Poodle mixes of all sizes that find themselves homeless, at risk of euthanasia, or surrendered by their owners. Since adoption requires a home visit, only those living in Southern California are eligible.
Since Poodles and Pals' focus is on Poodles and Doodles (though they do take in other breeds) they are a great place to start if you live in the area and are looking to adopt a Maltipoo.
Poodle Rescue of Vermont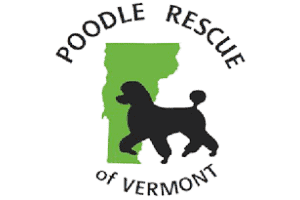 Location: Vermont & Surrounding Area (New Hampshire, Maine, New York, Connecticut, Massachusetts, Rhode Island, etc.)
Website: poodlerescuevt.org
Email: [email protected]
Founded in 2010, this Vermont Maltipoo rescue provides fostering, adoption and placement, medical care, and ongoing support services to Poodles and Poodle Mixes. With volunteers dedicated to transport and foster care primarily around the East coast and New England area.
Poodle Rescue of Vermont is another amazinggroup—they take in Poodle mixes of any size and take all the necessary care that is required for small/toy breeds.
Mid-Atlantic Poodle Rescue
Location: Maryland, Pennsylvania, Virginia
Website: midatlanticpoodlerescue.org
Email: [email protected]
Mid-Atlantic Poodle Rescue is a Poodle, Poodle mix and Maltipoo rescue Maryland. They extend to Pennsylvania and Virginia but most of their dogs up for adoption are located in their home state. They are a 501(c)(3) non-profit and rescue dogs from kill shelters and the street.
While they are a bit smaller and don't take in as many dogs as others on this list, they could be a great place to start if you live in any of these three states. Since they focus on Poodle mixes, it's relatively likely you could find and adopt a Maltipoo from them.
Poodle and Pooch Rescue of Florida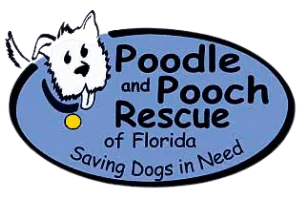 Location: Florida
Website: poodleandpoochrescue.org
Email: [email protected]
Poodle and Pooch Rescue is a 100% volunteer-based organization, functioning entirely with foster homes throughout central Florida. Since 2008 they have helped and saved over 5,200 dogs of every size and breed—including Poodle mixes like Maltipoos.
This group is devoted to their dogs, and making sure they get the best treatment possible—including much more veterinary care than the usual vaccines and neutering/spaying. If you live in the area and are looking for Florida Maltipoo rescues, Poodle and Pooch Rescue is a trustworthy start.
IDOG Rescue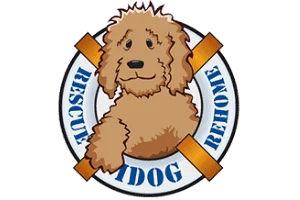 Location: Nationwide (United States)
Website: idogrescue.com
Email: [email protected]
IDOG Rescue is one of the most well-known Doodle rescues in the United States. Founded in 2006, they originally focused on Labradoodles and Goldendoodles, but they've expanded to any Poodle mix including, of course, some Maltipoos.
The group's popularity, added to the fact that they span across the entire country, means more dogs will be available in this shelter than almost any other on this list. No matter what state you live in, they may have a dog in one of their many foster homes near you!
Unlike other organizations that make you fill out one form, however, you are required to submit an application for each individual dog. This means it is recommended that you keep an eye on their available dogs, as they can come and go in a flash!
Doodle Dandy Rescue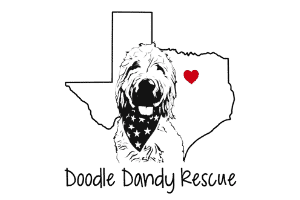 Location: Texas (5 Hour Radius of DFW Area)
Website: doodledandyrescue.org
Email: [email protected]
Originally founded in 2018 and based in Dallas, Doodle Dandy Rescue now has a huge network of 500+ volunteers spanning across the entire state of Texas. They've made it their mission to help save all the Poodles and Poodle mixes they can—including Maltipoos!
If you live in the state of Texas, Doodle Dandy Rescue may be the best starting point in your journey to adopt a Maltipoo. Their website lets you browse not only dogs ready for adoption, but also their extensive list of "coming soon" dogs, that are currently settling in at their foster homes.
NorCal Poodle Rescue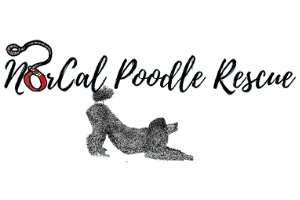 Location: Northern California (Fresno to Oregon Border)
Website: norcalpoodlerescueadoption.com
Email: [email protected]
One of the oldest and the third largest poodle rescue in the United States, NorCal Poodle Rescue was founded in 1985 and has since saved and re-homed over 2,000 Poodles and Poodle mixes. Operating out of Grass Valley in Northern California, they adopt dogs to anyone living between Fresno and the Oregon border.
This Poodle, Poodle mix, and Maltipoo rescue California does its best to deliver high-quality medical care, training, fostering, and more to over 140 dogs each year.
Maltipoo Adoption FAQs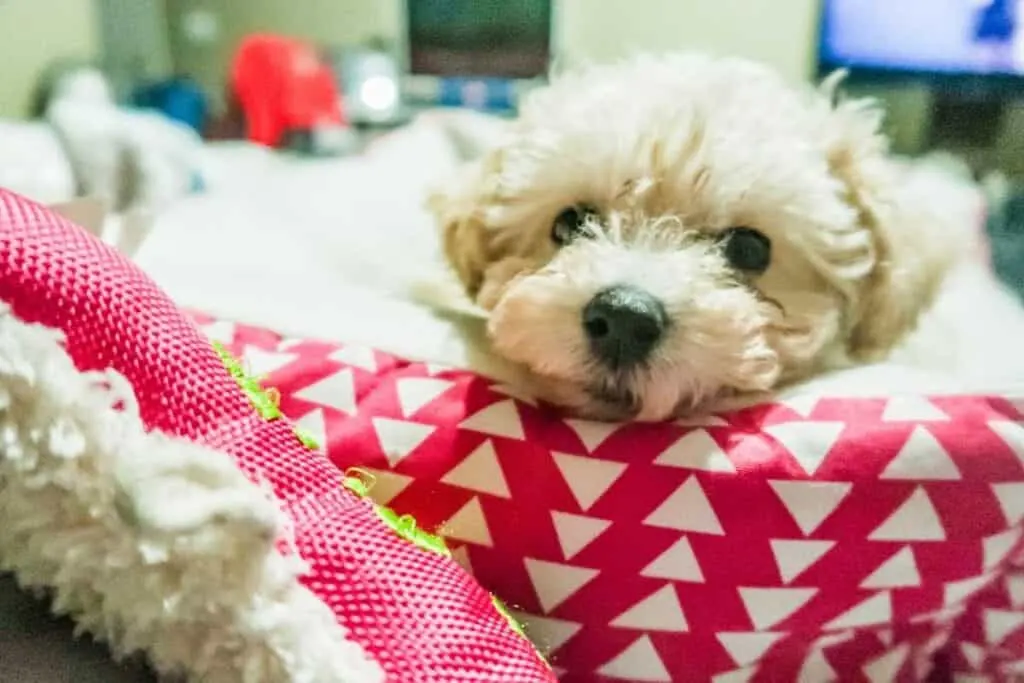 How to Find Maltipoo Rescues
If we're being completely honest, finding the exact dog you want in a shelter or rescue isn't easy. It's possible you may get lucky and find a Maltipoo at the first rescue you check—but you will most likely need to search multiple shelters and wait a long while before one becomes available.
There are ways to make the whole process easier though, here are our recommended steps to take to maximize your chances of finding Maltipoo rescues in your area…
1. Start with the list we provided above. Have a look around their dogs currently up for adoption. If no Maltipoos are posted, subscribe to their email lists, follow them on social media, and bookmark their pages. Some may require you to fill out a form or apply before being eligible for adoption—so keep this in mind.
2. See our complete list of doodle shelters! We have some that are likely to take in Maltipoos listed on this page, but there's always the chance another in our database could have one. If not, you may find a dog of a different breed that you fall in love with!
3. Try searching with Petfinder. This search tool is used by nearly all adoption sites, but it also allows you to find rescue dogs near you! You can filter by breed, age, size, and even behavior!
4. Look around your local area. Though large statewide or countywide groups are often more advanced, a local small shelter or even a neighbor may just have a Maltipoo up for adoption!
Look Out For Maltipoo Adoption Scams
Before accepting any adoption, especially if any payments are involved, it's extremely important to research the organization as much as possible. When searching for Maltipoo rescues there are two main things to watch out for—scammers and breeders masquerading as shelters.
When it comes to scammers, they will try to push for adoption fees and donations while pretending to be a shelter. As a general rule of thumb, if something sounds too good to be true, doubt it and do some quick research.
Some breeders will also employ a similar trick. While not outright scamming you, they will make you think you are rescuing a dog rather than buying one from them. Any breeder that attempts to convince you to "rescue" or adopt a Maltipoo from them like this should be avoided and should not be trusted.
Rescuing a Maltipoo Process
Each shelter or rescue organization has a different process, usually detailed somewhere on their website. Just to give you an idea, we'll lay out the most common adoption frameworks here.
Many rescues have you fill out a form with your information, which they would then review whenever a Maltipoo arrives at their location. If they feel you would provide a good home for them, they then contact you, sometimes over the phone, for an interview.
Some ask you to check their website or social media frequently for any Maltipoo rescues that become available. Once this happens you can apply directly.
In any case, the application process will always be fairly in-depth and detailed. Though it may seem like a bit much, it's meant to ensure the dogs will find a great home and won't have to go through this process more than once.
Some steps that may be involved are:
A background check.
A home visit.
An interview over the phone or in person.
Calling references including veterinarians.
Should You Adopt a Maltipoo?
If you feel going through the complicated Maltipoo adoption isn't for you, at least at this time, and would rather just purchase one from a reputable breeder, there's nothing wrong with that. It's important to think everything through and figure out which option is best for you and your current situation.
To help you decide we put together a list of the pros and cons of adopting a Maltipoo rescue…
Pros
While you will need to pay a small fee if you adopt a Maltipoo—it is substantially less than the amount you'd pay buying one from a breeder. This is especially true since they and other doodles are classified as designer breeds.
You'll also save some time and money on vaccination and spaying/neutering. All Maltipoos from rescues come with initial veterinary proceedings covered.
There won't be surprising growth spurts since you will most likely be adopting an adult dog. With Poodle mixes, including the Maltipoo to a lesser degree, it can be hard to predict how big a puppy will grow.
Most hereditary health concerns for Maltipoos show signs before the age of two. While adopting an adult dog will help you avoid any unfortunate surprises, it isn't a guarantee. That's why we always recommend investing in pet insurance. You can never be too prepared for the often devastating expenses that can arise from an accident or illness.
You can be sure that you not only saved a dog's life, you also helped provide for the well-being of other dogs with your adoption fee.
Cons
Many rescue dogs have very specific requirements due to their personality or past. This may include having no other dogs, no cats, a fenced yard, etc.
If you have children under the age of 10, a Maltipoo rescue, like all other rescue dogs, will nearly never be a good fit for your home. Many orgs deny all applications from people with young children, as older rescue dogs tend to respond negatively to a child's energy.
You don't know exactly what you're getting. In many cases, there is no information about a rescue's parents, generation, or even their breed. There are ways to find a bit of this information yourself—like the Embark test—but for the most part it's a requirement to be relatively flexible and adaptable to adopt a Maltipoo from a shelter.
The process is often very long and exhausting, and you may have to wait much longer to find the right dog.
Ultimately, choosing whether to buy or adopt is a big decision. We hope this resource helped you at least take a step towards your choice—or even towards saving the life of your new best friend!
Read More About Maltipoos…