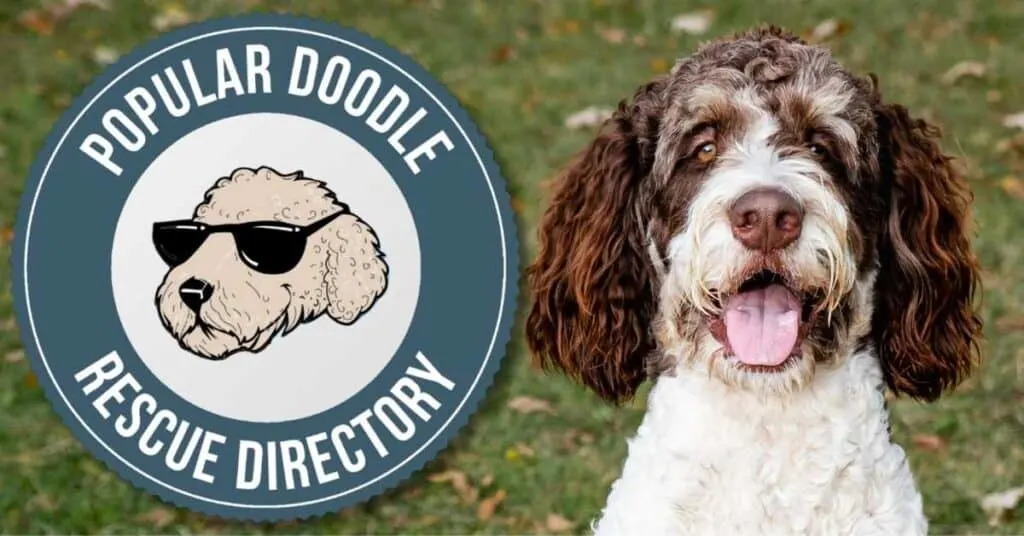 If you're looking for Bernedoodle rescues, you're likely already familiar with this cross between the Poodle and the Bernese Mountain Dog. Not only are they adorable, but they have a wonderful, friendly personality as well!
These qualities make the Bernedoodle one of the more popular Poodle mix (aka "doodle") breeds. As a result of this high demand, it can be a challenging and frustrating process to find and adopt a Bernedoodle from a rescue.
While there is nothing wrong with supporting responsible, ethical Bernedoodle breeders, it can be an incredibly rewarding to rescue your furry best friend and save a life in the process.
In this article, we'll reveal our top 10 Bernedoodle rescues to get your search started on the right foot. Some of these organizations are across the United States (or world!), while others are based in specific states or regions.
We'll also answer some common questions about Bernedoodle adoption such as how to avoid scams, what the process looks like from start to finish, as well as whether adopting a Bernedoodle is even the right decision for you!
Ready to find your best friend? Let's get started!
Bernedoodle Rescue Directory
IDOG Rescue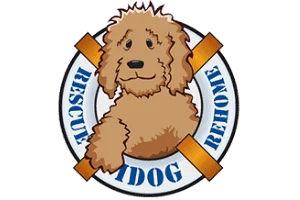 Location: United States (Nationwide)
Website: www.idogrescue.com
Email: [email protected]
Having been around since 2006, IDOG Rescue is one of the most well-known organizations that is dedicated to the rescue and rehoming of doodles. They pull many Bernedoodles from shelters but also accept owner-surrendered Bernedoodles.
IDOG Rescue is a 501(c)(3) nonprofit that has a network of foster families all over the United States. Regardless of which state you live in, they might have a Bernedoodle available for adoption near you!
While many rescues have you submit a general application for dogs, IDOG requires you to apply to adopt each individual dog you're interested in. As is the case with many rescue organizations, you should check in often for new Bernedoodles available, as they can come and go quickly.
Doodle Rock Rescue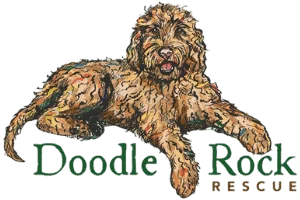 Location: Texas
Website: www.doodlerockrescue.org
Email: [email protected]
This Bernedoodle rescue Texas focuses exclusively on rescuing, rehabilitating, and rehoming doodles. Since being founded in 2017, they've quickly established themselves as one of the premier Bernedoodle adoption organizations in the country. They've helped over 900 doodles in need and have even amassed quite a following nationwide based on their 80,000+ Facebook followers.
While they sometimes are able to help pull dogs from shelters across the country, they prioritize Texas shelters as they have some of the highest euthanasia rates in the United States. In order to adopt a Bernedoodle from Doodle Rock Rescue, you must live within 350 miles of Dallas/Forth Worth, Texas.
Mid-Atlantic Poodle Rescue
Location: Maryland, Pennsylvania, Virginia
Website: www.midatlanticpoodlerescue.org
Email: [email protected]
Mid-Atlantic Poodle Rescue is a Poodle mix and Bernedoodle rescue in Virginia, Pennsylvania, and Maryland. However, most of their available dogs are located around the Baltimore, Maryland area. They are an independent 501(c)(3) non-profit organization that is affiliated with the Poodle Club of America Rescue Foundation.
While they may not see the quantity of rescue Bernedoodles other national organizations do, if you live in MD, VA, or PA, Mid-Atlantic Poodle Rescue be a great option to submit an application to in case they come across a Bernedoodle in need of a forever home.
Georgia Poodle Rescue
Location: Georgia
Website: www.georgiapoodlerescue.com
Email: [email protected]
Georgia Poodle Rescue is dedicated to helping provide a fair chance to Poodles, Poodle mixes, and Bernedoodles in the state of Georgia. This Bernedoodle rescue Georgia is extremely unique in the lengths that they go to ensure their dogs have the best chance possible to have a forever home and ending the rescue cycle.
All Bernedoodles for adoption from the Georgia Poodle Rescue already have basic obedience training, leash training, potty training, as well as socialization with humans and animals. They also offer extended training instruction to anyone who adopts from them.
While you have to live in the state of Georgia to adopt a Bernedoodle from this organization, they do an extremely good job of setting both the new owner and the dog up for success.
Carolina Poodle Rescue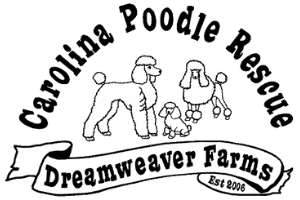 Location: South Carolina & Surrounding Area
Website: www.carolinapoodlerescue.org
Email: [email protected]
Carolina Poodle Rescue, also referred to as Dreamweaver Farms, is based in the northern area of South Carolina. However, this Bernedoodle rescue South Carolina is open to out of state applicants as long as you're willing to drive to their location to meet their dogs.
At any given time, this no-kill shelter provides sanctuary for 150+ Poodles, Bernedoodles, Poodle mixes, and select other dogs. Since being founded in 2016, they have helped over 5,000 dogs, find loving and caring forever homes.
VIP Rescue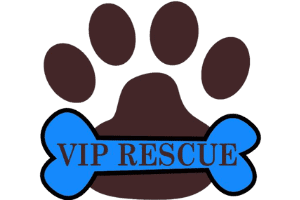 Location: Florida
Website: www.viprescue.org
Email: [email protected]
VIP Rescue (aka Very Important Poodle) is a Bernedoodle rescue Florida that not only helps Poodles and Poodle mixes in need, but also other low or non-shedding dogs as well. This organization is supported by a network of volunteer foster parents around the Florida area.
Their application process is very straightforward with an initial review, reference check, and a followup phone call. Then you can schedule a "meet and greet" with a representative from VIP Rescue, a foster family, and your potential new Bernedoodle family member!
NorCal Poodle Rescue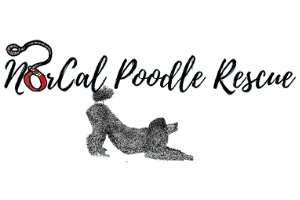 Location: Northern California
Website: www.norcalpoodlerescueadoption.com
Email: [email protected]
NorCal Poodle Rescue is the third largest rescue specializing in Poodles and Poodle mixes in the United States. This Bernedoodle rescue California only adopts dogs to homes in the Northern part of the state—their boundaries are Fresno to the Oregon border.
This organization does its part to provide medical care, fostering, boarding, and training to 140+ Poodles, Bernedoodles, and Poodle mixes each year before finding them their forever homes.
Oodles of Doodles Rescue Collective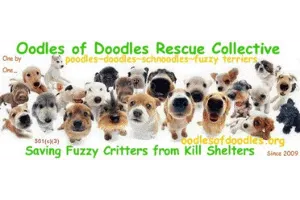 Location: Nationwide (United States)
Website: www.oodlesofdoodles.org
Email: [email protected]
Oodles of Doodles Rescue is a collective of volunteer foster parents across the country that are dedicated to turning unwanted Bernedoodles and other doodle breeds into loved family members. This Bernedoodle rescue New Jersey doesn't have a physical shelter, so you simply have to be near where the foster family is in order to adopt a Bernedoodle from them.
Poodle Rescue Connecticut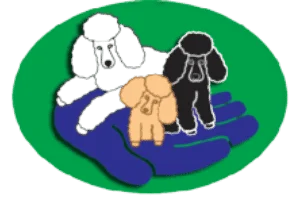 Location: Connecticut & Surrounding New England States
Website: www.poodlerescuect.org
Email: [email protected]
If you're located in the New England area of the United States, you'll want to give this Bernedoodle rescue Connecticut a look. Poodle Rescue Connecticut is an organization that rescues around 100 Poodles, Poodle Mixes, and Bernedoodles each year!
Their process asks you to apply first so they have your information on file and can contact references. If approved, they'll then reach out to you when they feel like they have the perfect "fit" for your family!
Arizona Poodle Rescue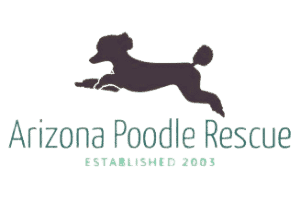 Location: Arizona
Website: www.arizonapoodlerescue.org
Email: [email protected]
Arizona Poodle Rescue is a collection of private foster homes in the Phoenix area and does not operate a physical shelter. This Bernedoodle rescue Arizona is even putting more focus recently into helping Standard Poodles and Poodle mixes so you have an even better shot at finding your Bernedoodle companion!
Bernedoodle Adoption FAQs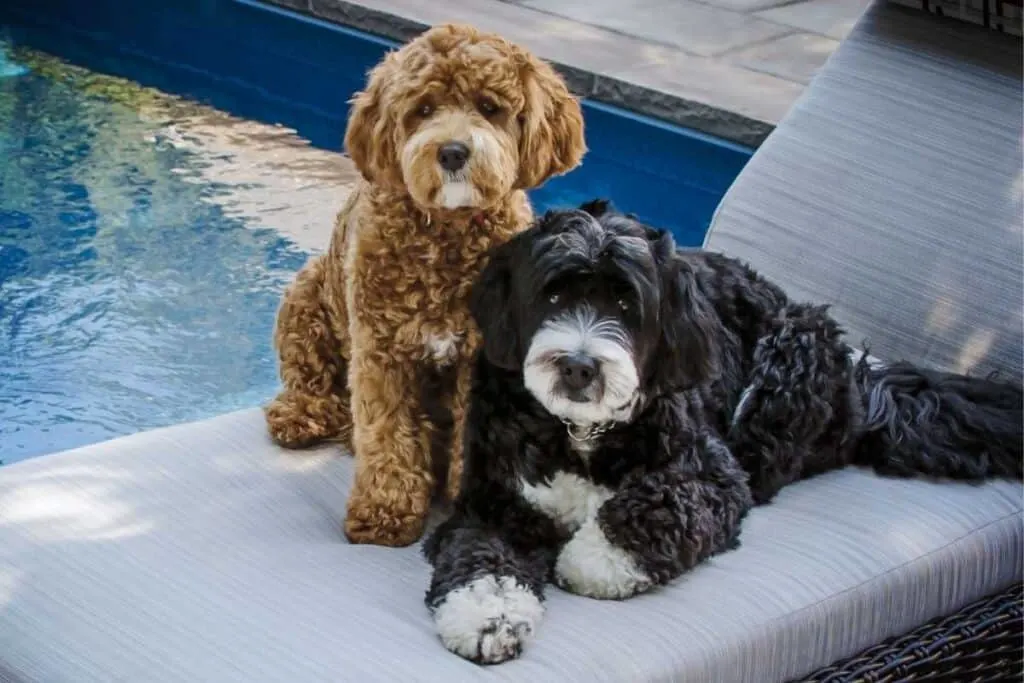 How to Find Bernedoodle Rescues
Let's be 100% honest—finding a Bernedoodle from a shelter or rescue is not an easy task. You may get lucky and find one available immediately, but there's also a very real chance you could end up on waitlists and searching around for a very long time.
Here are the steps we recommend taking to give yourself the best shot at finding Bernedoodles for adoption in your area…
1. Start with our list of rescues and shelters above. Bookmark their websites, subscribe to their email lists, and like their Facebook pages so you're the first to know about potential new Bernedoodles that become available. If they require you to apply in advance, do so.
2. See our complete directory of doodle rescues! There is a chance that any of these organizations may have a Bernedoodle available. If not, there could be dogs of other doodle breeds that you may fall in love with!
3. Search on Petfinder. This is a fantastic resource that lets you search for rescue dogs near you and filter based on breed, shelter, age, and more!
4. Reach out to local shelters, human society, and doodle owner groups. It never hurts to ask around. You may even find a local doodle owner that needs to re-home their dog.
Beware of Bernedoodle Adoption Scams
Always do your research and thoroughly investigate any Bernedoodle adoption organization before accepting a puppy or offering payment of any kind. There are two main red flags you want to lookout for when searching for a Bernedoodle to adopt…scammers and deceptive marketing from breeders.
Scammers will attempt to act as a rescue organization or charity while asking you for donations, adoption fees, or application fees. Use common sense—if something doesn't seem right or if appears too good to be true you should take a step back and reevaluate.
In addition to outright scammers there are breeders who attempt to be deceptive with their marketing to confuse and trick people into thinking they are rescuing a Bernedoodle puppy rather than buying one.
If a breeder attempts to tug on your heartstrings and make you think you're "saving" a Bernedoodle puppy from their litter, they're probably not the type of breeder you want to support.
What is the Process of Rescuing a Bernedoodle?
The exact process is highly dependent on the individual shelter or rescue you're working with—each one is a little bit different. Usually their adoption process is laid out in detail on their website.
Some rescues have you submit a general application that they review each time a new Bernedoodles arrives at their shelter. If they feel the dog would be a good fit with your family, they'll reach out.
Other rescues ask you to keep an eye on their website, Facebook, or Petfinder profile to be alerted when new Bernedoodles are in need of a home. At that point you would then apply.
One thing that all good rescues have in common is that their application process is fairly extensive and in-depth. This is a good thing as it makes sure you're a good fit for a particular dog and that they're a good fit for you. This helps increase the odds that the rescue Bernedoodles will only have to go through this stressful experience once.
Some steps that may be involved are background checks, calling personal references, calling veterinarian and groomer references, a phone interview, and a home visit. While this seems like a lot, realize that it's in everyone's best interest.
Should You Adopt a Bernedoodle?
Adopting a Bernedoodle isn't for everyone. This is why the application process is extremely important to ensure a successful experience for both dog and owner. While it's a rewarding experience, it's important to be realistic and self-aware enough to realize if you're better off purchasing a Bernedoodle from a reputable breeder instead.
Here are some pros and cons to consider when deciding whether you should adopt a Bernedoodle…
Pros
You'll usually save a significant amount of money compared to buying a puppy from a breeder…particularly considering Bernedoodles are "designer" dogs and come with "designer" price tags.
You save money on puppy vaccinations and spaying or neutering. All rescue Bernedoodles will come with these veterinary appointments taken care of already.
It can sometimes be difficult to predict a Bernedoodle puppy's full-grown size. When adopting from a shelter, you'll likely have an adult dog who is already full-grown and there won't be any surprises.
Many hereditary Bernedoodle health issues show up before the dog's second birthday. While this helps avoid as many upsetting surprises, you can never be too prepared for the large veterinary expenses that come with accidents and illnesses. That's why I recommend all Bernedoodle owners invest in pet insurance.
You're saving a life. Not only the life of the Bernedoodle you'll be bringing home, but your adoption fee supports the rescue's mission of helping as many dogs as they can!
Cons
Due to their personality and history, many rescue dogs have specific adoption requirements like a fenced back yard, no children, no cats, or a multi-dog house. You may or may not "check all the boxes."
A home with young children under the age of 5-10 (depending on maturity) are almost never a good fit for a rescue Bernedoodle. This is because rescue dogs may not be as tolerant to the energy of children and children may not be old enough to understand how to respect the dog's boundaries.
It may take longer for you to find the right dog for your family and the process is a lot more work.
You don't know 100% what you're getting. You don't always know what their parents were like, what they've been through, what generation they are, or even what breed they are (unless you use an Embark test!) If you're not patient and flexible by nature, a rescue dog may not be the best fit for you.
At the end of the day, choosing to rescue a Bernedoodle or purchase one from a breeder is a big decision. Hopefully, with the guidance provided here, you'll be one step closer to finding your furry best friend!
Learn More About Bernedoodles…