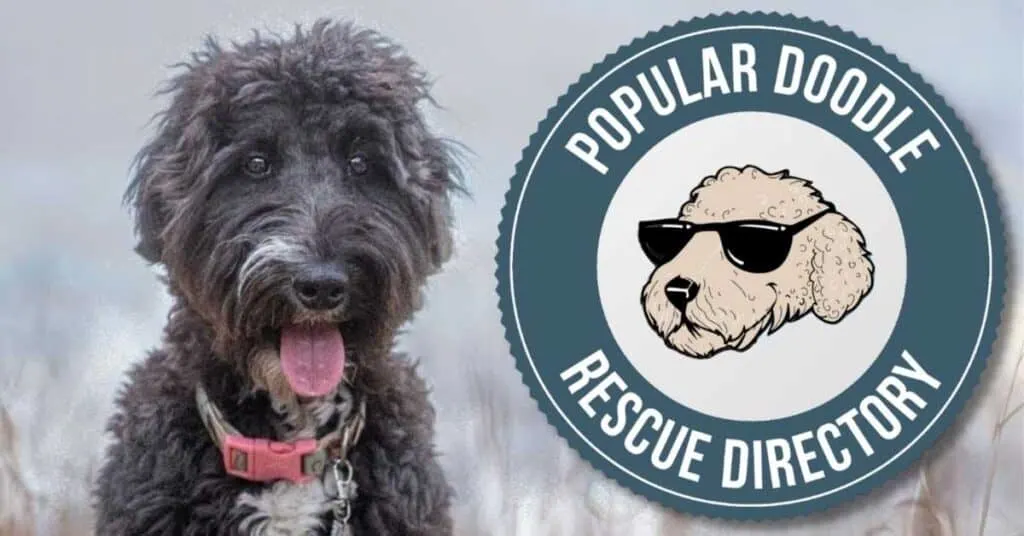 Those who wish to adopt an Old English Sheepdog and Poodle mix may find it hard to know where to look. Luckily, Sheepadoodle rescue organizations exist all over the United States and across the world!
There are always dogs in need of a good home. However, for some, buying from a reputable Sheepadoodle breeder may be a better fit.
In this article, we'll present you with our 10 top Sheepadoodle rescues to start your search. Then we'll help you go over the pros and cons of Sheepadoodle adoption so you can decide if this decision is best for your family!
Sheepadoodle Rescue Directory
Somerset Cottage Poodle Rescue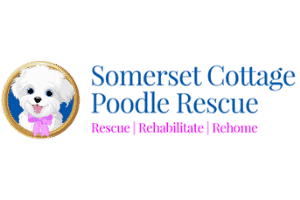 Location: Virginia & Surrounding Area (Delaware, Maryland, Pennsylvania, New Jersey, West Virginia, etc.)
Website: somersetcottagepoodlerescue.org
Email: [email protected]
This Virginia Sheepadoodle rescue prides itself on not only rehoming dogs, but also working to rehabilitate those pups who need a little extra help.
Their main aim is to rescue the most hopeless cases, specifically older Poodle mixes and those who are at risk of being put down due to overcrowding.
This charity was established in 2013 by Lesley Clark who owns 3 senior Poodles. As well as rescuing Poodle crosses, they also offer homes to other hypoallergenic breeds such as Shih Tzus and Bichon Frises.
All dogs live in the homes of foster workers and are not kept in a central facility.
Arizona Poodle Rescue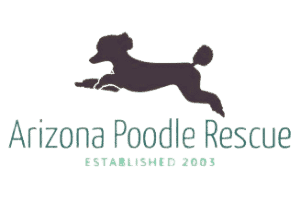 Location: Arizona
Website: arizonapoodlerescue.org
Email: [email protected]
Established in 2003, the Arizona Poodle Rescue is a group that mainly works with Standard Poodles and their crosses.
From 2003 to 2018, they are proud to say they rescued a whopping 4,056 dogs. That's an average of 270 dogs a year or one almost every single day!
All dogs are housed with foster volunteers in Phoenix and there is no central, physical location. Their aim is to achieve a no kill nation and they are entirely non-profit.
Poodle Rescue of Houston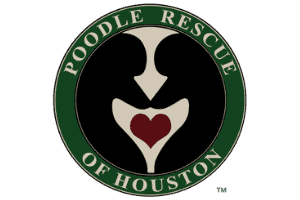 Location: Texas & Surrounding Area (Louisiana, Arkansas, Oklahoma, etc)
Website: poodlerescueofhouston.org
Email: [email protected]
This long-standing Sheepadoodle rescue Texas was established in the late 1990's and typically has 50 Poodles and crosses in their care at any one time. Unlike many other organizations, they have their own facility and even a veterinary clinic on site.
Sheepadoodle adoption fees can be up to $610 and cover the cost of things like neutering surgery, heart-worm treatment, and grooming.
While some hoping to adopt a Sheepadoodle assume it will be free, this is almost never accurate. Saving dogs costs money!
Poodle Rescue Connecticut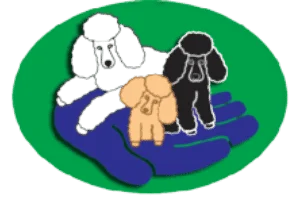 Location: Connecticut & Surrounding New England States (Rhode Island, New York, Massachusetts, New Hampshire, Vermont, Maine)
Website: poodlerescuect.org
Email: [email protected]
This Connecticut Sheepadoodle rescue organization is smaller than many of the others featured on this list, with about 100 dogs being rescued each year. While they mainly help Poodles and their crosses, they sometimes rescue other breeds including Labs and Schnauzers.
As well as ensuring all dogs that come to them have the appropriate vet care and grooming they need, they work hard at training and socializing them too.
As with the majority of other Sheepadoodle shelters, they are funded solely on donations and rely entirely on the goodwill of their volunteers.
Oodles of Doodles Rescue Collective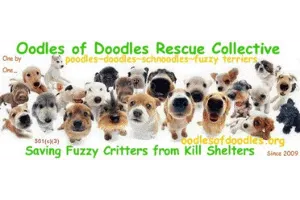 Location: United States (Nationwide)
Website: oodlesofdoodles.org
Email: [email protected]
Established in 2009, this Doodle rescue is dedicated to keeping dogs out of kill shelters. They do not have a physical shelter themselves.
While they are based in New Jersey, they aim to help dogs all over America and have foster homes in many states.
Oodles of Doodles offers a robust rehoming service in the hopes that any surrendered Sheepadoodle will be matched to the best family out there. While that home is waiting to be found, they will ensure their foster family is taking the best care of the dog.
Mid-Atlantic Poodle Rescue
Location: Maryland, Pennsylvania, Virginia
Website: midatlanticpoodlerescue.org
Email: [email protected]
This Poodle cross rescue does not work out of a shelter. Instead, it relies on foster families until the Sheepadoodle in their care are placed in their forever home.
They have several stipulations, so potential owners are encouraged to take a look at their re-homing rules. While they are happy to re-home to those who use electric fences, they stipulate that dogs must be supervised at all times when outdoors.
Related: Should You Get a Dog Door? The Doggie Door Pros and Cons You Need To Know!
As with other Sheepadoodle adoption organizations, they will not re-home to families with young children.
Michigan Doodle Rescue Connect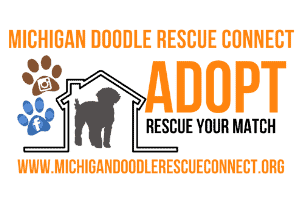 Location: Michigan & Surrounding Area (Illinois, Ohio, Indiana, Wisconsin, etc.)
Website: michigandoodlerescueconnect.org
Email: [email protected]
Not only does Michigan Doodle Rescue Connect put a strong focus on the physical health of the dogs they re-home, they put a real emphasis on their mental wellbeing too.
This Sheepadoodle rescue Michigan offers a calm environment, grooming care, and training sessions to ensure all dogs are in a good state before being re-homed.
They have experience in caring for dogs with a range of medical conditions. For owners who are open to adopting a Sheepadoodle who is not in perfect health, this organization could be a good match.
Doodle Aid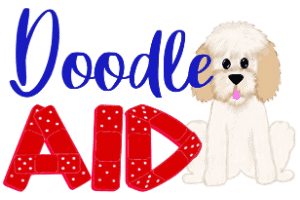 Location: United Kingdom (UK)
Website: doodleaid.com
Email: [email protected]
Doodle Aid is the leading charity within the U.K. for Doodles. While they were only officially established in 2016, they had been working unofficially for many years prior to this.
They make a big effort to listen to the dog's original owners and value their opinion highly. They keep in touch with them, which is a rare thing in the Sheepadoodle re-homing world.
They even make it possible for former owners to keep in touch with the dog once they have been successfully re-homed.
Doodle Aid vets all prospective owners thoroughly and performs full home checks, ensuring all Sheepadoodles will be going to the best homes out there. They work alongside qualified behavioralists and aim to have "happy dogs and happy owners."
Doodle Rock Rescue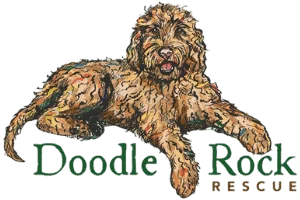 Location: Texas
Website: doodlerockrescue.org
Email: [email protected]
This well known Doodle rescue works with a range of hybrids including Sheepadoodles, Labradoodles and Goldendoodles. Many of the dogs that come to them were in kill shelters or were homeless on the street.
As South Texas is known for having some of the highest euthanasia rates in the USA, Doodle Rock Rescue aims to prioritize dogs located there. However, they do work with Poodle mixes all over the country.
NorCal Poodle Rescue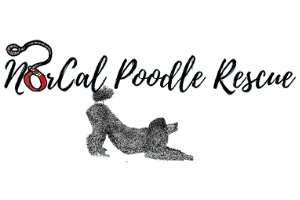 Location: Northern California (Fresno to Oregon Border)
Website: norcalpoodlerescueadoption.com
Email: [email protected]
Happy to be the third largest Poodle rescue in the USA, this centre works with both purebred Poodles and their mixes. Large mixed breeds such as the Sheepadoodle will often have gastropexy surgery at the same time as their neuter, to avoid them develop a condition called "bloat."
Their boundaries are from Fresno, California to the Oregon Border and they do not re-home anywhere else. Adoption fees range from $250 to $600.
There is a two week "trial period" so everyone involved has time to see if the adoption is working or not.
Sheepadoodle Adoption FAQs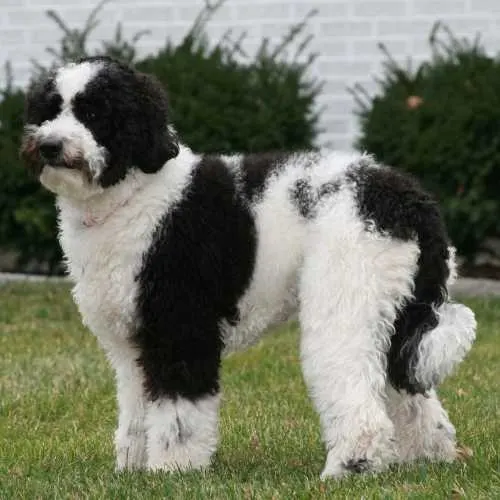 How to Find Sheepadoodle Rescues
Frustratingly, Sheepadoodles are not the most common crossbreeds available to adopt. If you have your heart set on this breed and wish to "adopt not shop," it won't always be an easy task to find your future canine companion.
Step 1:
Scour through the resources we have listed above. These are some of the top Sheepadoodle rescues out there.
Don't be shy—call them up or email them to express your interest and request more information. As this is not a common breed, they may be in high demand in your area.
Step 2:
Consider branching out past our top 10 list. You may be able to adopt a Sheepadoodle from one of the other organizations in our full, Doodle Rescue Directory!
Step 3:
Why not use PetFinder? This is the largest dog adoption website in North America.
They list available dogs from well over 14,000 shelters and can have over 300,000 dogs available for rehoming on any given day.
Step 4:
Put yourself out there! Be active on local dog owner Facebook groups and ask around your social circle. Perhaps you even have time to volunteer in your local shelter?
Make it well known you are on the hunt for a Sheepadoodle in need of a home. The more people that know, the more likely you are to be matched together.
Step 5:
If you've been waiting a while and there are no Sheepadoodles being re-homed near you, consider a similar breed. Perhaps a Bernedoodle, Aussiedoodle, or a Goldendoodle would appeal?
Be Savvy, Don't Fall for a Sheepadoodle Adoption Scams
Sadly, scams are all too common in the dog rehoming world. Whether it is an organization pretending they are a charity or an unscrupulous person trying to make a quick buck, you need to be cautious.
When possible, only re-home from an established organization that has a good reputation and is a registered charity.
Walk away from individuals or charities charging a large amount of money, similar to what you would pay for a Sheepadoodle puppy.
A rescue Sheepadoodle should not cost you thousands of dollars—reputable adoption organizations often charge in the ballpark of $300-700 to cover the cost of vet bills and other expenses.
Additionally, watch out for puppy mills trying to sell off their older breeding stock and labelling them as "rescue dogs."
If you suspect a rescue dog is coming directly from a puppy mill or other malicious source, contact your local humane society or law enforcement.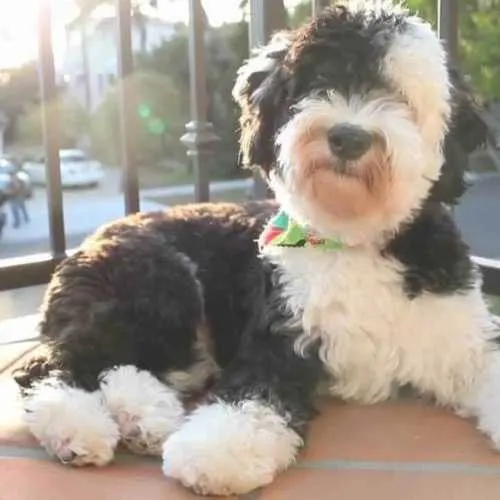 What Does the Process of Rescuing a Sheepadoodle Look Like?
Each shelter will have their own rules and regulations. It is important you know exactly what they want from their prospective owners.
Most will not re-home to those who work away a lot, don't have adequate indoor and outdoor space, or have very young children. This is for the benefit of the dog as well as the potential owners.
Take a look at the shelter's website for specific requirements. They should have an application form which will give you a basic idea of what it is they are looking for in an owner.
While some rescues will keep your details and contact you when a Sheepadoodle comes to them, others ask that you continue to regularly check their available pets online and reach out to them when you see a dog you'd be interested in.
While it can be annoying jumping through all the hoops of the shelter and providing evidence that your home will be suitable, keep in mind they are just putting the dog first. It isn't a good sign if a rescue is happy to send their dogs away with just anyone!
The best Sheepadoodle rescues want to do their best to ensure the dog is re-homed somewhere that makes them happy and that they are a good match to their new family. A good match means the chances of the dog having to be re-homed again are dramatically reduced.
Good shelters may want personal references and to perform background checks. It is not unusual for them to visit you in person to assess your home.
Should You Adopt a Sheepadoodle? Here's How To Decide…
Making the choice to adopt a Sheepadoodle is not an easy decision.
Many will have had troubled pasts and may not have been adequately socialized. They might come with behavioral and/or health issues.
Related: Sheepadoodle Health Issues: 9 Common Sheepadoodle Health Problems to Look Out For!
Are you prepared to cope with these things and would you be able to put in the time and effort that your rescue dog will need?
Don't be scared to admit it if you feel that purchasing a Sheepadoodle puppy might be better for you and your family. For example, if you have young children or are planning a family in the near future, it might be better to buy your dog from a reputable breeder instead.
Here are some pros and cons to assist you in making an informed decision about a potential Sheepadoodle adoption:
Pro: Helping a Dog In Need
A lot of these dogs have had difficult early lives and need someone to take them on and love them. Providing your furry friend with their forever home is a charitable act that will make a huge difference in their life.
Of course, you will also be supporting the Sheepadoodle rescue organization and any adoption fee paid will fund the re-homing of more dogs in need.
Pro: Knowing a Dog's Personality
It can be nice to know exactly what you're getting. As exciting as it is to buy a cross-breed puppy from a breeder, you won't know what they're going to turn out like.
Taking on an adult Sheepadoodle means you will be able to know their full size and will also have a good idea of their personality type.
Pro: Lower Price
There's no denying that buying a Sheepadoodle puppy can be eye-wateringly expensive.
Those who come from health-tested parents can cost many thousands of dollars. While taking on a rescue pet still costs money, you won't be parting with as much cash initially.
Con: Unpredictability
If I were to use one word to describe a rescue Sheepadoodle it would be "unpredictable." While one will be social and affectionate, another might be high-strung and hyper.
So much of a dog's temperament is dependent on their early experiences and the socialization they received in their first four months.
Of course, if you buy from a reputable Sheepadoodle rescue, they should have already assessed your dog and will be able to help you understand what you're signing up for.
Many work with canine behavioralists and trainers and will already have started your dog on a program before you adopt them.
Con: Potential Behavioral & Health Issues
While some owners have to give up their dog due to work commitments or their own health struggles, others will give up "problem dogs." This may mean a dog who has separation anxiety and cannot be left alone, an excessive barker, or a dog that gets motion sickness when they travel in cars.
Importantly, behavioral issues can generally be worked on and many "problem dogs" turn into perfect pets in the right hands.
Additionally, since we rarely know how a rescue Sheepadoodle was bred, there may be the potential for health issues to arise. Granted, health concerns can occur in any Sheepadoodle, but those from puppy mills or backyard breeders may be more susceptible to some conditions.
All Sheepadoodle owners, whether you rescued or purchased your dog, should consider enrolling your dog in a pet insurance plan. Healthy Paws is one great option which covers up to 90% of veterinary bills for accidents and illnesses.
Con: Strict Sheepadoodle Adoption Criteria
Whether you like it or not, you might not meet the qualifications necessary to adopt a Sheepadoodle. If you have children under the age of 10, other pets in the house, or you live in an apartment, a shelter might not even consider you.
While this seems harsh, they are doing this with the dog's best intentions at heart.
Con: No Assurance of Breed or Generation
Though you might think you have rescued an F1 Sheepadoodle, you may be getting a different generation or even a different cross-breed entirely!
Read More: Sheepadoodle Generations Made Easy (F1, F1B, F1BB, F2, F2B, F2BB, F3, Multigen)
Many Poodle crosses resemble Sheepadoodles and you have to trust that the owner knew what dog they had.
If it means a lot to you, there are doggy DNA tests like Embark that can tell you fun information about your dog's background as well as health issues your Sheepadoodle may be genetically predisposed to.
Final Thoughts on Choosing to Adopt a Sheepadoodle
Choosing between adopting a Sheepadoodle from a rescue and selecting one that was privately bred is a big decision.
Take all the time you need to mull the decision over and discuss things with your local veterinarian and shelter staff. Both are great sources of knowledge and can answer many of your questions.
Have a question for a vet? Click here to live chat instantly with a verified veterinarian!
Learn More About Sheepadoodles…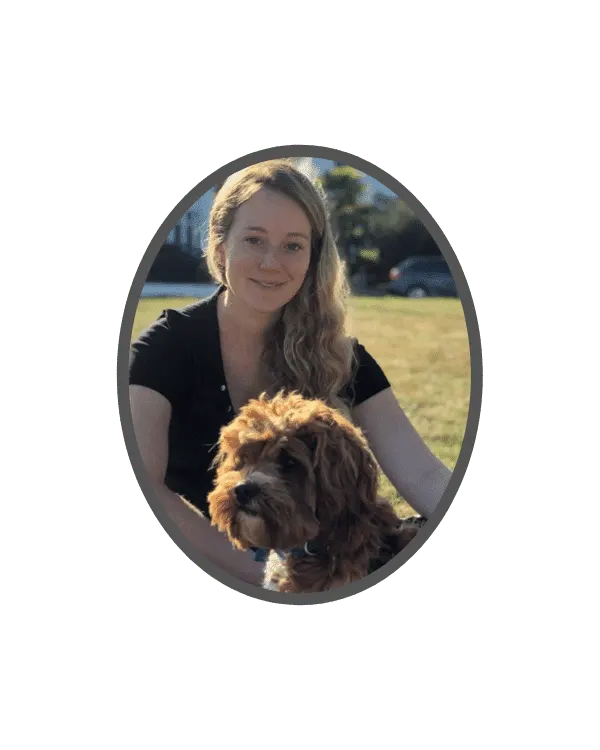 Dr. Linda Simon
Contributing Professional
Dr. Linda Simon is a small animal veterinary surgeon who works as a locum vet in the UK. She qualified in 2013 from UCD, Ireland and was top of her year in small animal medicine. Linda writes for a range of animal-related publications and is the resident vet for Pooch & Mutt dog food. She is a proud doodle owner who shares her life with a 3 year old Cavapoo named Raffie!