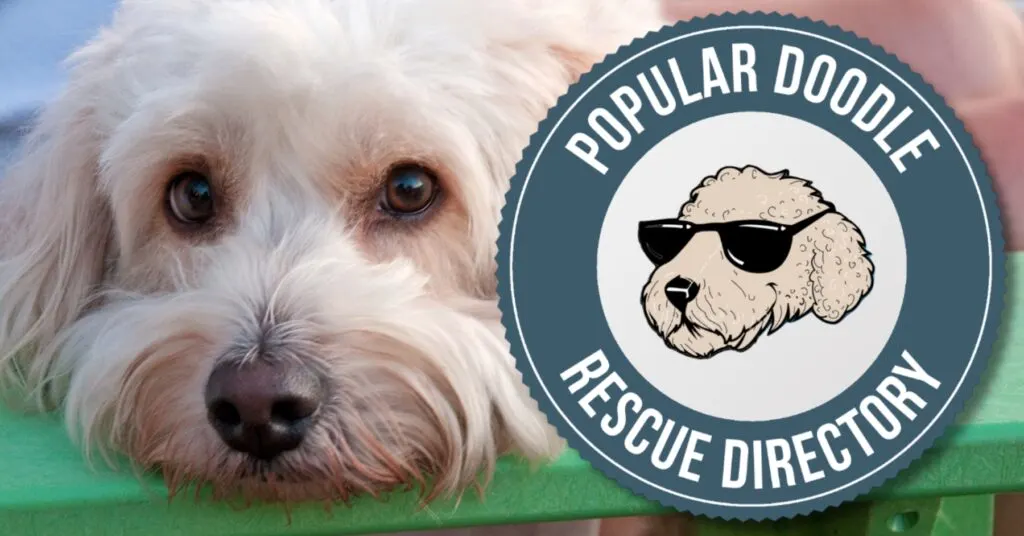 Adopting a Cockapoo can be a rewarding yet challenging experience. Finding Cockapoo rescues in your area can be much more challenging than locating rescue organizations dedicated to purebred breeds.
To combat this, we've gone through the legwork of compiling a list of the top reputable organizations that may have Cockapoos available to adopt.
After browsing these rescues, keep reading to learn whether adopting a Cockapoo or purchasing a Cockapoo puppy is right for you. There are many factors to consider, so you may be surprised at the answer!
Top 10 Cockapoo Rescues
Somerset Cottage Poodle Rescue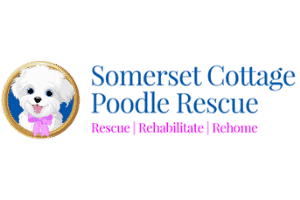 Location: Virginia & Surrounding Area (Delaware, Maryland, Pennsylvania, New Jersey, West Virginia, etc.)
Website: somersetcottagepoodlerescue.org
Email: [email protected]
This Virginia Cockapoo rescue is dedicated to rehabilitating and rehoming a range of Poodle crosses. They prioritize the dogs who need them most—those with serious health issues and those in grave danger of being euthanized.
They have pictures and descriptions of any available Cockapoos on their website, which lists the adoption fee required.
Their dogs are kept at foster homes in the Northern Virginia area, where they are nursed back to health and await their forever home.
Adoption fees depend on several factors, including the dog's age and medical needs.
Though founded relatively recently in 2012, this Poodle cross rescue has already garnered local support.
Michigan Doodle Rescue Connect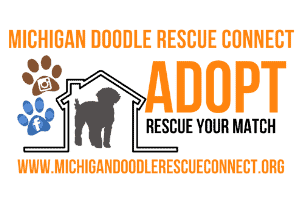 Location: Michigan & Surrounding Area (Illinois, Ohio, Indiana, Wisconsin, etc.)
Website: michigandoodlerescueconnect.org
Email: [email protected]
Those who live in or around Michigan and wish to adopt a Cockapoo may want to start their search here.
Setting an example for rescues worldwide, MDRC prioritizes not just their dogs' physical health, but their mental health as well. They offer services including canine massages and therapy.
They perform both on-site and off-site training, putting considerable effort into their dogs to ensure they'll make excellent family pets. This Michigan Cockapoo rescue wants to guarantee that their dogs are being re-homed to the most appropriate place and will thoroughly vet prospective owners before considering adoption.
As well as wanting to know about your home and yard, MDRC will also need information on all the people living within your home.
Poodle Rescue of Houston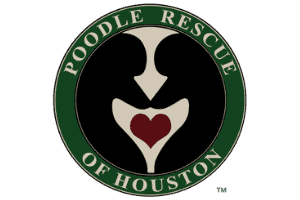 Location: Texas & Surrounding Area (Louisiana, Arkansas, Oklahoma, etc)
Website: poodlerescueofhouston.org
Email: [email protected]
As well as rescuing Poodles and Poodle crosses like the Cockapoo and Cavapoo, Poodle Rescue of Houston has opened its doors to "honorary Poodles" to ensure that dogs most in need can be helped.
This well-set-up Texas Cockapoo rescue has its own shelter with an on-site veterinary clinic. While many adoption organizations are opting for foster homes, a shelter means prospective owners can see a number of Cockapoos in one visit, so they can determine which is the best fit for them.
Adoption fees vary, but most Cockapoos require a donation of between $400 and $600. For some senior dogs, this fee may be waived. All dogs will be neutered and up to date with the necessary parasite prevention at the time of adoption.
Poodle and Pooch Rescue of Florida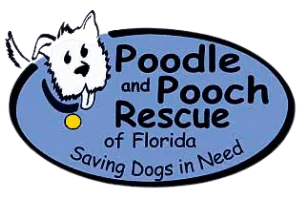 Location: Florida
Website: poodleandpoochrescue.org
Email: [email protected]
This wonderful Florida Cockapoo rescue has been responsible for saving over 5,200 dogs since 2008. They focus on senior dogs and those with underlying medical conditions. This means their resources go where they are most needed.
Poodle and Pooch Rescue is 100% volunteer based. They work with over 100 foster families as they do not have a shelter on site. They vet all potential fosterers thoroughly, ensuring the dog receives all the care they need.
Doodle Rock Rescue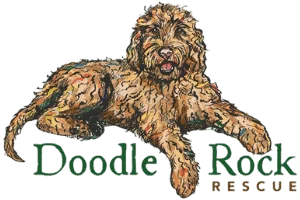 Location: Texas
Website: doodlerockrescue.org
Email: [email protected]
The start of the adoption process for Doodle Rock Rescue is to fill in a detailed questionnaire. They'll want to know all about you, ensuring you are fully prepared to adopt a Cockapoo. They ask you are as honest and thorough as you can be.
This rescue's primary efforts are focused in South Texas, where the euthanasia rate of unwanted dogs is very high. However, they do help Cockapoos in need in other areas on a case-by-case basis.
Georgia Poodle Rescue
Location: Georgia
Website: georgiapoodlerescue.com
Email: [email protected]
Why not adopt a Cockapoo from Georgia Poodle Rescue? As well as rehoming and rehabilitating Poodle crosses in need, they aim to educate people to prevent animals from being surrendered in the future.
When someone adopts one of their dogs, they are contractually obliged to return them to the shelter if they can no longer care for them. This rule applies regardless of the amount of time that has passed.
If you're looking to adopt, you must be at least 25 years of age and cannot have children less than 10 years old in your home. Importantly, they do not rescue out of state and all potential Cockapoo owners must currently reside within Georgia.
Oodles of Doodles Rescue Collective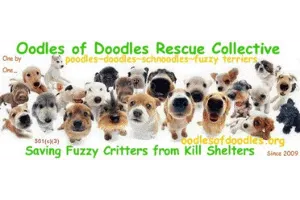 Location: United States (Nationwide)
Website: oodlesofdoodles.org
Email: [email protected]
Established in 2009, this doodle rescue works hard to keep Cockapoos and other Poodle mixes out of kill shelters wherever possible. They do not have a physical shelter themselves.
Though they're based in New Jersey, they can assist dogs all over the USA thanks to a vast network of foster families. These fosterers keep the dogs safe and loved until their forever home is located.
VIP Rescue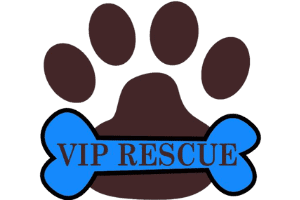 Location: Florida
Website: viprescue.org
Email: [email protected]
This Florida-based Cockapoo adoption organization tries to make the re-homing process transparent and straightforward. This way, as many dogs as possible can be helped.
On arrival, all dogs are seen by a vet and receive necessary medical care, including microchipping, neutering, and dental cleaning.
Donation fees for Cockapoos vary from about $100 to $500. Fees are used to fund medical care and to raise awareness for the VIP Rescue. They sometimes attend events to showcase their charity, enabling them to raise much-needed funds.
Poodles and Pals
Location: Southern California (Western Riverside & Northern San Diego Counties)
Website: poodlesandpals.com
Email: [email protected]
Due to limited resources, Poodles and Pals will only adopt to those living in Western Riverside and Northern San Diego counties in California. As well as filling out an application form, a volunteer will come to inspect your home, ensuring it is a safe space for a rescue Cockapoo.
Fees range from $200 to $500 depending on the dog's size and age. While the aim is for Cockapoos to be sent to their forever homes, there is a two-week trial period in case things do not work out.
Poodle Rescue of Vermont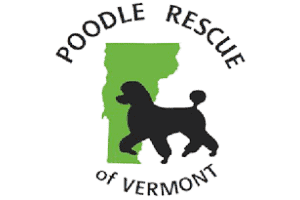 Location: Vermont & Surrounding Area (New Hampshire, Maine, New York, Connecticut, Massachusetts, Rhode Island, etc.)
Website: poodlerescuevt.org
Email: [email protected]
This dedicated group of animal lovers cares for Poodles and their crosses, including Cockapoos, Labradoodles, Maltipoos, Goldendoodles, Sheepadoodles, and more. They are a not-for-profit organization that does not charge surrender fees and aims to help all Poodles and Poodle mixes who need them.
The Poodle Rescue of Vermont has a dedicated network of volunteers that they work with. All of their rescues are spayed or neutered before rehoming. This helps to prevent overpopulation and means Cockapoos cannot be adopted to breed them.
Cockapoo Adoption FAQs
How Do I Find Cockapoo Rescues?
The Cockapoo is a relatively common cross-breed in the United States, meaning there will likely be quite a few within shelters and foster homes at any one time. However, due to their popularity, they are often highly sought after and can be adopted quickly.
This can make it a challenge to find Cockapoos currently available to adopt. Here are a few helpful tips to start your search…
Read through this article and contact the Cockapoo rescues near you. Look on their website, where most will have information about the dogs in their care who currently need a home. Most require you to fill out an application form to document your interest.
If you've exhausted the list above, see our complete Doodle Rescue Directory for more organizations that may have Cockapoos.
Search on Petfinder. This adoption site lists a huge number of available dogs—both crossbreeds and purebreds. Many shelters will use this website for advertising their available Cockapoos.
Decide if you have your heart set on a Cockapoo or if you might consider another similar Poodle cross like the Cavapoo, Shihpoo, Yorkiepoo, or Springerdoodle. When rescuing, finding a specific breed will take longer, so you might have to wait around for a Cockapoo to become available.
Make it known that you're on the hunt for a Cockapoo. Tell your family, friends, and co-workers. Post it on your social media. The more people who know, the higher the chance you'll be referred to a Cockapoo in need.
Consider volunteering. If you're helping out at a shelter, you're likely to be one of the first to know of a Cockapoo that is surrendered. Of course, this tactic offers the bonus of you being able to help out a large number of dogs in need, not just one!
How Do I Avoid Scams When Rescuing a Cockapoo?
As unbelievable as it may sound, some people pose as rescue organizations or loving dog owners but are really just trying to make a quick buck. Keep a healthy dose of skepticism and do your research, ensuring you're confident that you're getting your dog from a trusted source.
When you adopt a Cockapoo from a well-known organization like those listed above, you can be confident you are not being scammed. Ensure the charity you're working with is registered and that there are good reviews online.
Avoid adopting directly from an individual. By having this policy, you'll avoid many scams as well as those selling stolen puppies or backyard breeders trying to sell their pups by posing as distressed owners.
Some puppy mills even try to sell their older breeding stock for a profit, labeling them as "rescues" to pull on your heartstrings.
Remember, if something doesn't feel right, the best thing to do is walk away and report the situation to your local authorities.
What is the Cockapoo Adoption Process Like?
The steps you'll need to take to adopt a Cockapoo vary depending on where you are in the world and the organization you're working with. Generally, the first step will be to get in touch with one or more rescues and let them know you're interested.
They'll typically want you to fill out a questionnaire or adoption application where they'll ask about your family, living situation, and other details.
Not everyone will be accepted as an adopter due to shelter policies. For example, some shelters won't re-home their Cockapoos to families with young children, while others stipulate that you must be a certain age.
Many organizations perform house visits and won't re-home a Cockapoo to those with small houses or who do not have fully-fenced yards. Almost all rescues will not allow their Cockapoos to be adopted if they are to be kept outside.
You'll get the most information about an organization's adoption process on its website. Many will also post the contact details of a volunteer you can contact to ask more specific questions.
The burden will usually fall on you to regularly check for updates on the rescue's website or social media, so you know when a Cockapoo is available for adoption. However, some rescues will take your contact details and call you when a suitable dog is placed with them.
Shelters understand it can be frustrating waiting for the right dog to come along while being "vetted." However, this is all done with the dog's best interests at heart.
The more thorough the application process, the less chance of an adoption falling through and a Cockapoo having to be re-homed on multiple occasions.
Should I Adopt a Cockapoo?
If you're going to adopt a Cockapoo, it's essential that you're confident in your decision. Adding a new family member that will likely be with you for years to come is not a decision to be taken lightly.
If you are on the fence, it is best to wait a while and do your research until you know you're happy with your decision.
Taking on a rescue Cockapoo isn't always easy. Many dogs come with "baggage," including medical conditions, behavioral issues, and traumatic pasts.
Often, an experienced owner is needed to ensure these dogs are best cared for. Owners will need to know they have the time, space, and patience to help give these Cockapoos the loving homes they deserve.
For some, adoption won't be the right choice. It is probably not a wise decision for parents of young children, those trying for a baby, or for very inexperienced owners.
There is no shame in waiting a few more years before adopting or purchasing a puppy from a reputable breeder if it is the better choice for you and your family.
Here are some helpful pros and cons to consider before adopting a Cockapoo…
Pros
The more people who rescue dogs, the fewer dogs need rescuing! This means more free space in shelters and fewer healthy dogs needlessly euthanized.
Paying an adoption fee helps to fund the brilliant work carried out by these Cockapoo rescues.
Giving yourself to a dog in need is a genuinely noble act. These Cockapoos have not had the best start in life and need your help.
By not purchasing a dog from a breeder, you'll save thousands of dollars on the price of a Cockapoo.
Taking home a Cockapoo puppy is exciting, but you don't know exactly what you're getting. What size will your dog grow to? What personality will they develop? Will they shed a lot? Adopting an adult Cockapoo means you know just what you're getting!
Cons
Rescued dogs take much work. Some have physical or mental conditions that will be a struggle to deal with. A good rescue organization will assess their dogs and make you aware of any issues they know about. However, it's not always possible to know everything about a particular dog's personality up front.
Not everyone is allowed to adopt. Different organizations have different rules, and some people may be excluded from adopting a dog for various reasons. For example, some shelters will only allow you to adopt a Cockapoo through them if you don't have other pets.
There's no guarantee that the dog you're getting is actually a Cockapoo. Some owners of rescued "Cockapoos" have found that they're a completely different mix of breeds after taking a dog DNA test.
We understand that choosing between rescuing a Cockapoo and purchasing one from a breeder is not always easy. Hopefully, you'll now better understand which choice is best for you.
If you're still unsure, having an honest conversation with the volunteers at any of these organizations may provide you with another valuable perspective!
Learn More About Cockapoos…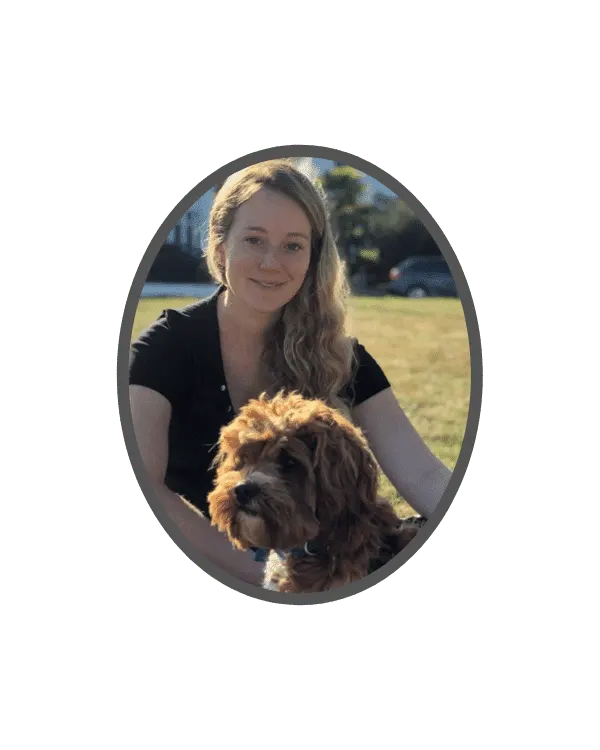 Dr. Linda Simon
Contributing Professional
Dr. Linda Simon is a small animal veterinary surgeon who works as a locum vet in the UK. She qualified in 2013 from UCD, Ireland and was top of her year in small animal medicine. Linda writes for a range of animal-related publications and is the resident vet for Pooch & Mutt dog food. She is a proud doodle owner who shares her life with a 3 year old Cavapoo named Raffie!