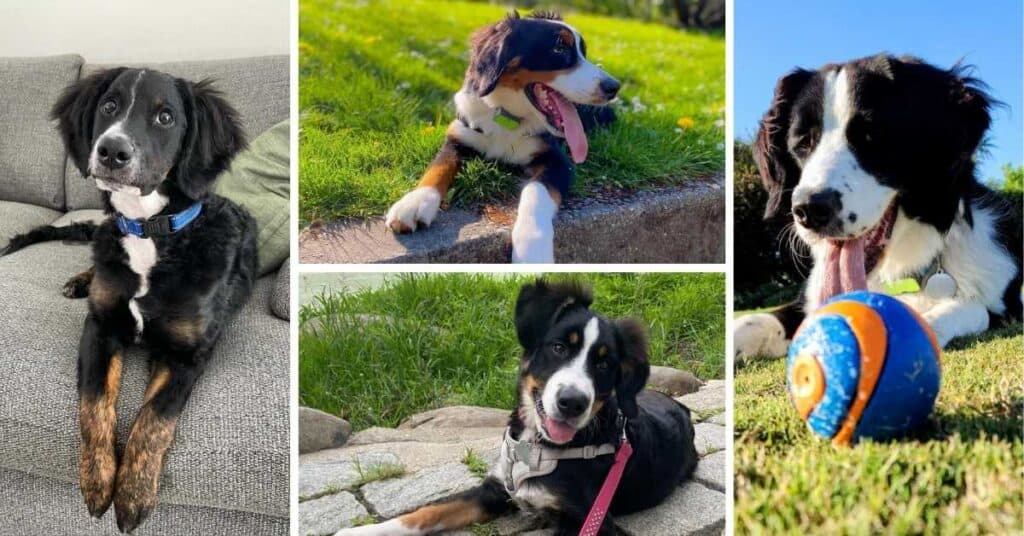 Sit back, close your eyes, and imagine a Bernedoodle in your mind. What do they look like? If you're like most people, you're probably thinking of a fluffy dog with a curly coat similar to that of a teddy bear.
While that mental image is often accurate, did you know that Bernedoodles can come in a wide variety of coat colors and textures? One type we'll talk about today is the straight hair Bernedoodle.
Also known as flat coat Bernedoodles, these dogs can sometimes be confused for purebred Bernese Mountain Dogs based on their appearance. Breeders will often refer to them as having an "improper" coat, which can add to the confusion and wariness of prospective owners.
So, is there anything wrong with this coat texture? Or, would a straight hair Bernedoodle make a great fit in your family? Keep reading to learn all the pros and cons!
[Read more…]