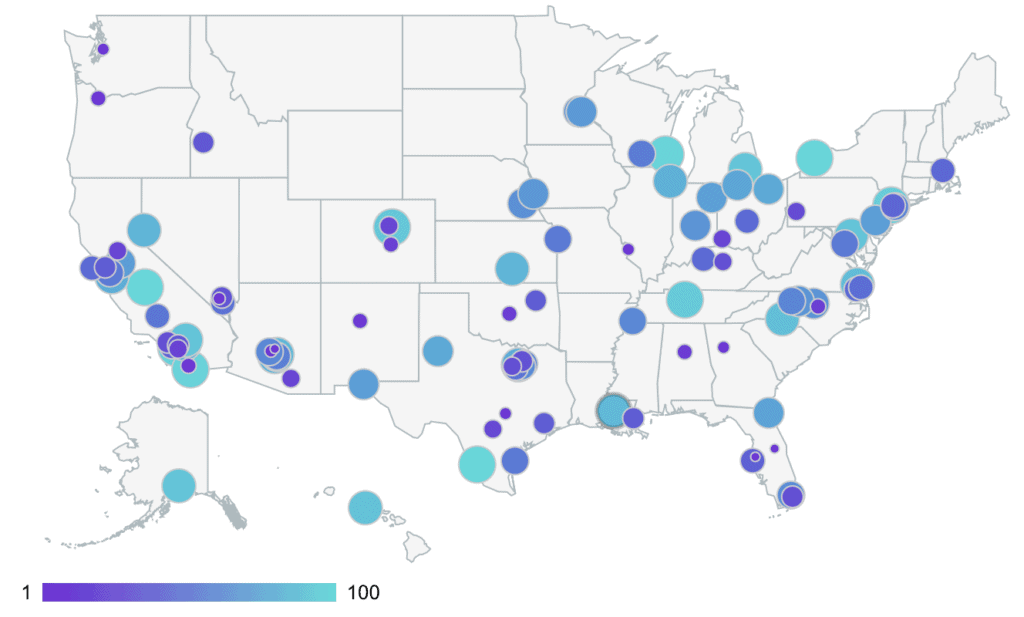 Ready to discover the most dog friendly cities in the US?
When moving to a new city, it's common for families to consider what kind of impact it'll have on their children. How are the schools? Is it safe? How much are childcare costs?
Why shouldn't we have the same mentality when it comes to our dogs?
Just like with children, some cities create a much better atmosphere you and your furry family members. Not only will they be happier, but it'll be easier for you to take care of them and give them the best life that they deserve.
This year, WalletHub put together a comprehensive ranking of the 100 largest US cities. Using 24 different factors, they were able to fairly and unbiasedly rank them on their pet friendliness and, in doing so, discover the top 10 most dog friendly cities in the US.
[Read more…]