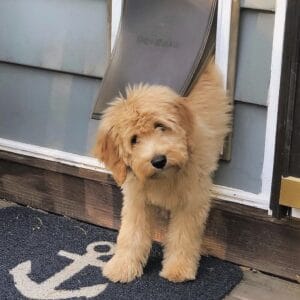 Installing a dog door has increased the quality of life for both me and my doodle.  I've had one installed in the last two homes I've lived in and couldn't be happier.
Before you simply take my word for it and buy a doggie door, you should take some time to debate the doggie door pros and cons.  Everyone's dogs and living situations are different and you may find that a pet door may not be the right decision after all.
Below are the doggie door pros and cons I've not only experienced personally, but have also gathered from fellow dog parents. Use your dog's personality, home layout, and location to help you apply these to your own situation!
[Read more…]