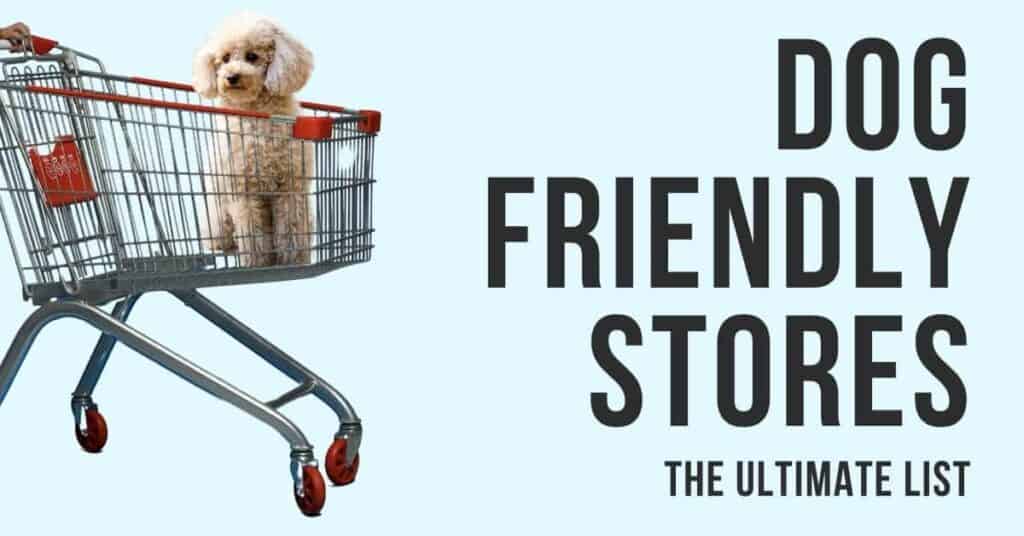 Whether you love shopping or hate it, one thing that makes any activity better is when we can bring our dogs along! Stores that allow dogs are great! Not only do they make shopping more fun, but it's also a great way to socialize your puppy. Luckily, much like the rise in dog-friendly hotel chains, many of our favorite stores are becoming more accommodating to our furry friends!
Even with this trend, it's quite confusing to figure out which stores are dog-friendly and which aren't. Not only do stores not publicly share this information on their websites, but it often varies from location to location.
To make matters worse, there are a lot of misleading articles out there which incorrectly state some stores are dog-friendly and provide no evidence to those claims. To help separate fact from fiction I reached out to all the supposedly pet-friendly store chains I found mentioned both in articles and social media. For each of the stores that allow dogs listed below, with only a few exceptions, you'll see what their corporate pet policy is as well as screenshots from my conversations to back it up!
This list excludes pet stores and only consists of well-known national and global chains. I'll do my best to continue updating and growing this list as there become more and more stores that allow dogs!
[Read more…]