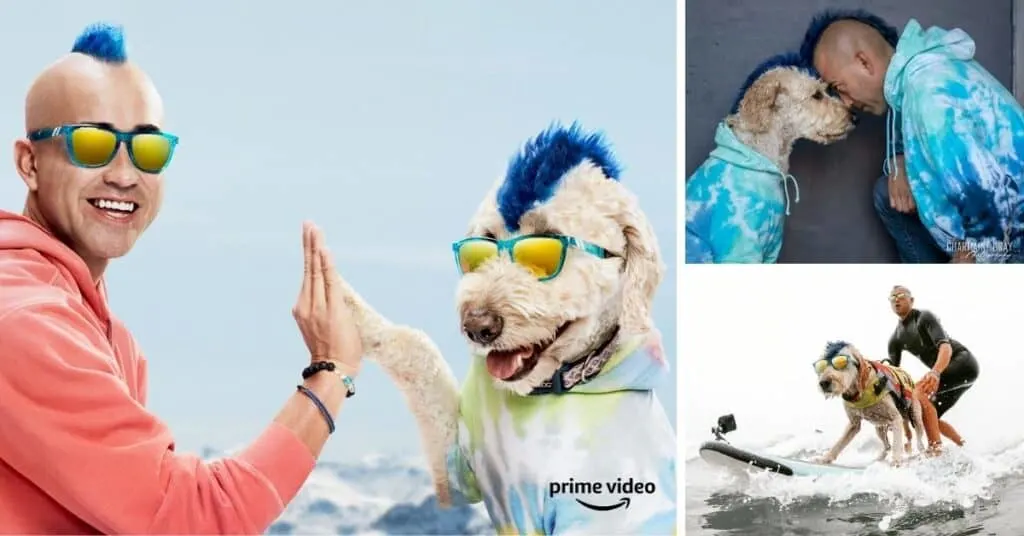 You might've seen them on billboards, on the packaging of your online purchases, or even on Amazon's homepage. Meet Kentucky Gallahue and his Goldendoodle Derby.
This duo was one of 12 pairs of human and dog contestants on the first season of Amazon Prime's new reality competition show, The Pack.
For those of you not familiar with The Pack, think of it like Amazing Race with dogs. Contestants travel all over the world going on crazy adventures with their dogs and competing in challenges to win a $500,000 cash prize along with a $250,000 donation to a charity of their choice.
Whether you've binged all the episodes already or you haven't started (yet!), you're not going to want to miss this interview. Don't worry…no spoilers!
In our conversation we cover a lot of topics like…
The backstory of how Kentucky & Derby met and transformed each other's lives for the better.
How they almost didn't get on The Pack because they thought it was a scam!
A peek into what the casting process was like.
Kentucky's response to criticism about safety of the dogs during filming.
Funny behind-the-scenes moments that didn't get aired on the show.
What are the next adventures on their bucket list?
How in the world does Derby keep on those sunglasses?!
…and more!
Watch the full interview here:
Can't get enough of Kentucky & Derby? Check out these links…
Watch The Pack on Amazon Prime!
Visit Kentucky & Derby's Website: www.DerbyCalifornia.com
Learn more about them and check out their collection of matching tie dye hoodies for you and your dog!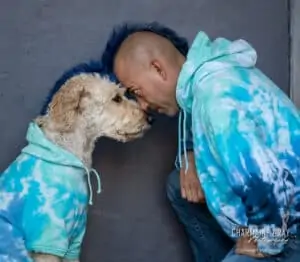 Follow Kentucky & Derby on Social Media:
Get a Personalized Video Message From Kentucky & Derby on Cameo!
This was Kentucky & Derby's selected charity for The Pack.
This is a new podcast hosted by Lucy & Duchess, Mitra & Bozley, and Josh & Snow from "The Pack." Check out Kentucky & Derby's interview on Episode 4.