If you're a future doodle mom or dad, you better be prepared!
We previously published an article filled with great tips and advice from members of the Popular Doodle community. If you haven't already, I'd highly encourage you to check it out!
But sometimes as doodle owners, we have to take a step back from the serious advice and simply laugh at ourselves and our silly pups! As always, our community didn't disappoint…
Here are a few hilarious (but totally accurate!) warnings we received that almost all doodle owners can relate to!
If you can't find a shoe or a sock, find your Doodle!
– Sarah Thomas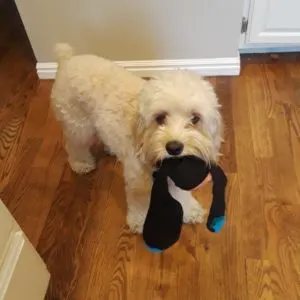 If it CAN be chewed on, it WILL be chewed on.
– Heather Miller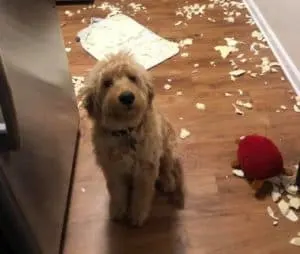 You'll never go to the bathroom alone ever again!
– Betsy Springer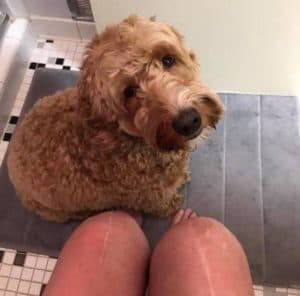 Watch out for those zoomies, they will scare the crap out of you!
– Cathy Contratto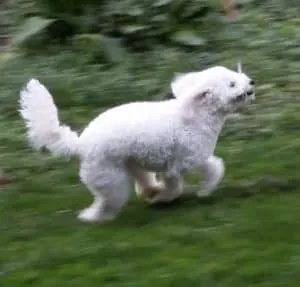 Get a bigger bed, they like to sleep sideways.
– Megan Renee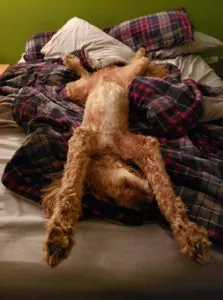 You may not realize it yet, but you'll probably end up making them their own Instagram account.
– Seana DeMarco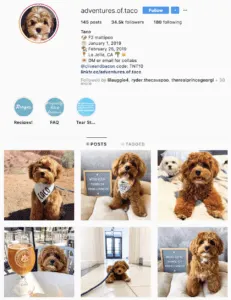 Stock up on tennis balls.
– Leah Stow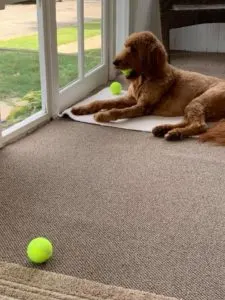 Doodles will help you meet people. I barely got a nod when pushing my children in the stroller, but my doodles turn LOTS of heads!
– Lanna Marinaccio Lebet
Push any food on your countertops all the way to the back!
– Stephanie Simon Surratt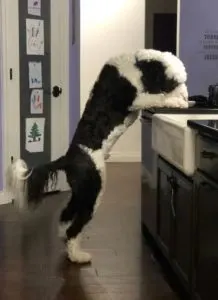 Clear your phone to free up space for lots and lots of photos!
– Cynthia Mackin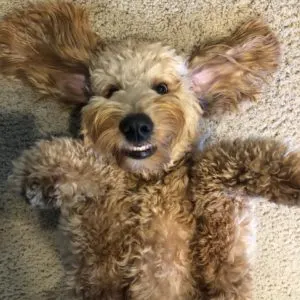 Get ready to get another. It's impossible to stop at just one.
– Melissa Willis