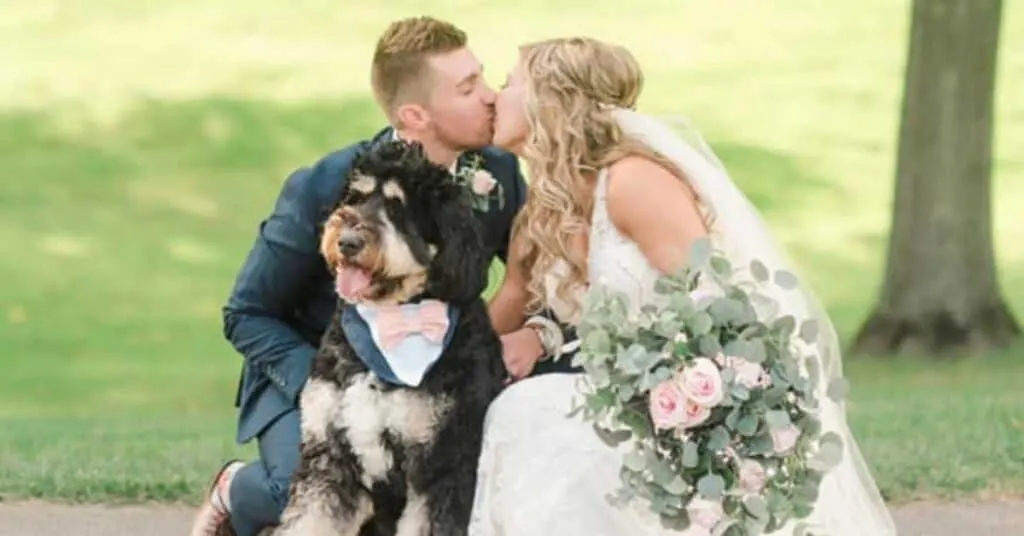 If you're anything like me, you tend to plan your life around your dog. Weekend activities are selected based on mutual dog and human enjoyment. Shopping at dog friendly stores and vacationing with your pup have become second nature.
Some may call it obsessive. We call it love.
…and there's nothing that says "love" like a wedding! These creative couples found fun ways to incorporate their doodles into their big day.
Needless to say, the results are absolutely adorable!