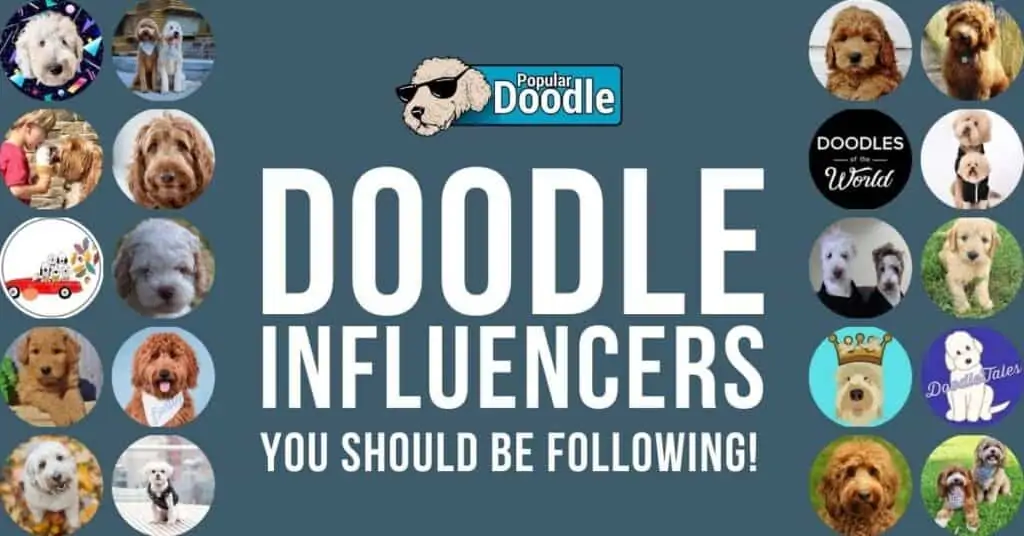 Let's face it. In a world full of negativity our social media feeds can get downright depressing. I may be biased, but what better way is there to shut out all that negativity than by flooding our feeds with doodles?
For all of us crazy doodle parents who created separate Instagram accounts for our dogs, we have our Popular Doodle Follow Furiends to connect with each other and share photos to our heart's content!
However, if you really want the full doodle-filled internet experience, there are 20 accounts that you absolutely don't want to miss out on!
These doodle influencers form two groups—compilation accounts which feature user-submitted doodle photos and individual 'dogfluencer' accounts. Regardless of category, they all stood out for not just the size of their audience, but the quality of their content!
Let's get started on overhauling your social media, one doodle at a time! While you're at it, don't forget to follow Popular Doodle on Facebook, Instagram, Twitter, and Pinterest!
Feature / Compilation Accounts
Individual Dog Accounts