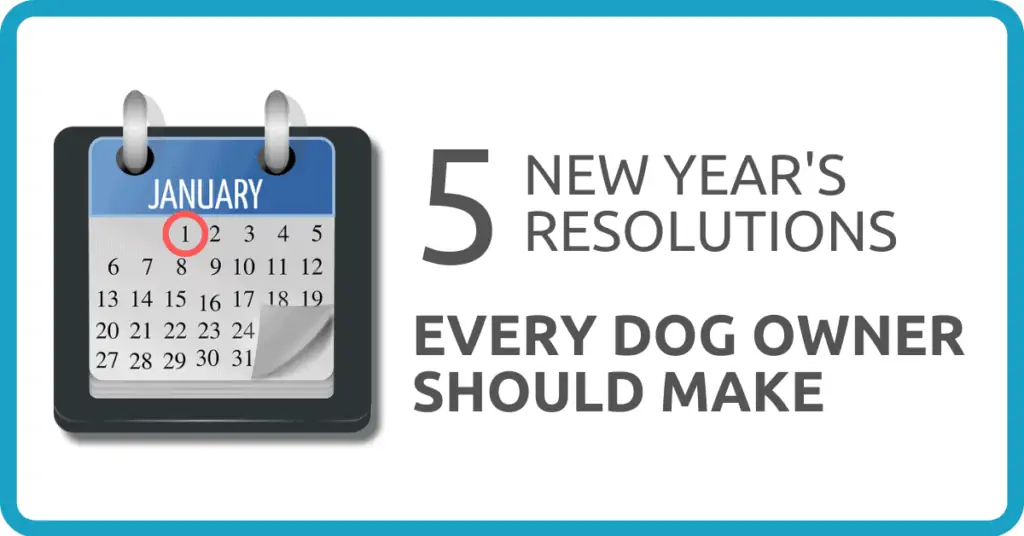 A new year is here, and with it comes renewed motivation and inspiration to become our best selves. That carries over to many parts of our lives such as health, finances, and relationships. As dog owners, we're always concerned about providing the best life we can for our furry best friends. However, we rarely put these aspirations into goals—until now!
Let's make this year the best year yet for us and our pups! These five New Year's resolutions will help you do just that. Whether you're reading this in January or later in the year, now is the perfect time you should work on each and every one of these. You'll thank yourself for it and so will your pup!
1. Get More Exercise
Getting more active is always a top resolution for us humans, so why shouldn't it be for our dogs? Exercise is a surefire way to increase your dog's overall health and help them live a longer, higher-quality life. Not only that, getting your dog enough exercise can help reduce or even resolve many unwanted behaviors such as digging, chewing, jumping, etc.
Read More: Goldendoodle Exercise Needs by Age & Size
Exactly how much exercise your dog needs is based on a variety of factors such as their age, health, and breed. One tool that makes tracking your dog's exercise easy and fun is the Fi Dog Collar. This collar acts like a FitBit for your dog and even has weekly rankings to see how your pooch compares to other dogs of their breed! Best of all, if your dog ever gets lost, Fi has GPS tracking abilities that will help you locate and bring your best friend home in record time. It's a game-changing tool for dog owners to make this year your pup's healthiest and safest!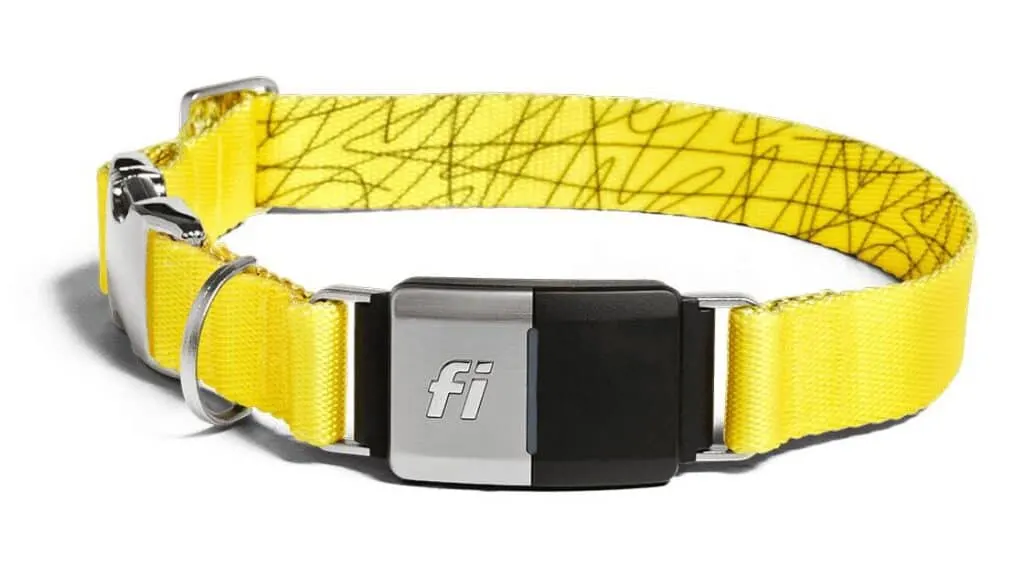 Keep your dog healthy and safe with the Fi GPS Smart Collar!
LIMITED TIME: Use the promo code POPULARDOODLE25 to get $25 off your new Fi collar!
Read More: Why I Lost My Dog…On Purpose!
2. Enroll in Pet Insurance
With 78% of Americans living paycheck-to-paycheck, having a large sum of money set aside for emergency vet bills isn't always possible or practical. Even if your pet is healthy now, accidents, injuries, and illnesses can happen to anybody at any time.
Read More: Is Pet Insurance a Waste of Money?
"Economic euthanasia," when owners have to put their pet down because medical treatment is too expensive, is rising between 10-12% each year. Make this the year you enroll in pet insurance and ensure that will never happen to you.
We personally use and recommend Healthy Paws Pet Insurance as they're one of the most comprehensive yet affordable options on the market.
3. Master These Life-Saving Commands
Obedience training is a great way bond with your dog and keep them mentally stimulated. The benefits don't stop there though—proper training can save your dog's life! In particular, there are three potentially life-saving commands that every dog should have mastered:
Come
If you ever have your dog off-leash or if they manage to get loose, being able to come to you immediately when called can avoid potential disaster. It's not enough for them to come simply during training sessions. They absolutely need to practice this command in many different situations with a variety of distractions. That way, when it is an actual emergency, they'll be well-prepared and obedient.
Stay
Staying where they are and avoiding the temptation to immediately run up to tempting people or items can avoid harm to your dog or others. Whether this means not running up to a stranger at the front door, avoiding knocking over Grandma or Grandpa, or not immediately running towards dropped food, "stay" has a multitude of very important uses. Again, practicing this command in a variety of environments with distractions is key.
Drop
Many foods are dangerous to our furry friends—some can even be deadly. If your dog manages to get ahold of any of these forbidden foods, knowing the "drop" command can save their life and avoid an emergency vet trip. This command can also come in handy with cords and other household items (doodles in particular are infamous for their love of socks!)
4. Make Grooming & Hygiene a Priority
Doodle owners, especially those who have pups with curly poodle-like coats, know the frustration that comes from matting and the seemingly inevitable shave-down at the groomers that happens as a result.
Read More: Short Goldendoodle Haircut Ideas: 30 Before and After Photos!
Make this the year that you double-down on brushing. Get the proper equipment and learn the right technique. Your groomer will be happy to share their advice with you!
This year I've found the Chris Christensen Big G Slicker Brush to immensely help keeping my doodle's curly coat free from matting. It's on the expensive side, but this brush is worth every penny to keep your dog looking and feeling their best!
In addition to just regular brushing, don't forget other often-neglected hygiene tasks. Brushing your dog's teeth and (especially for doodles!) cleaning their ears more often can contribute to a healthier dog!
5. Make Memories Together
Being a dog owner is a huge responsibility and a seemingly never-ending list of accompanying chores can cause even the best of us to lose our perspective. This year and every year, let's all be grateful for the blessing that is our furry family members and make sure we never take their love and companionship for granted!
If you need a perspective-shift, look no further than this article: 10 Heartbreaking Life Lessons From a Grieving Doodle Mom
This year take the time to make lifelong memories with your dog. Go on adventures. Block out time to simply play with your pup and devote your full attention to them. Take pictures of them and with them! When the day comes for them to cross over the rainbow bridge, you'll both be glad you shared those priceless moments together.